Digimon Masters launches Olympics themed update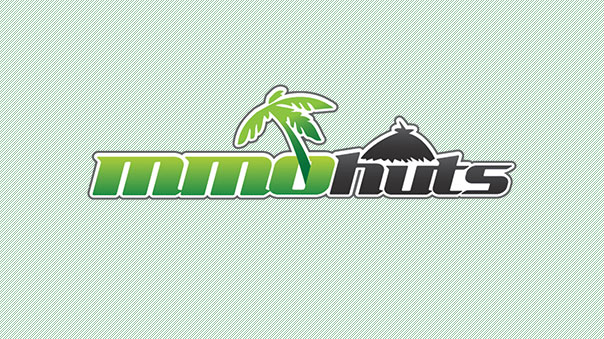 Joymax has launched a new set of summer festival events for Digimon Masters.  Players can head to the Data Center and begin their career as an athlete by talking to MudFrigimon.  Competing will earn you medals, and turning in the medals will earn you a variety of prizes, including Evoluters and Reinforced Digi-eggs.
Additionally, there will be a 100% bonus to experience throughout the month of August, with the bonus increasing to 200% on the weekends.  Players can recruit a friend, and receive bonuses when said friend reaches level five, 10, and 20.  Two new mercenary Digimon are also being released with the update.
Joymax also publishes Silkroad Online and Knight Age.
Digimon Masters Gameplay Screenshot

Source:
KICK OFF A MINI-SPORTS EVENT WITH DIGIMON MASTERS

Play To Win Serious Prizes With Your Friends!

Seoul, Korea, July 27, 2012– Joymax, leading online game developer and publisher, launched today a new set of summer festival events for the wildly popular online massive multiplayer title, Digimon Masters. Digimon Masters continues the story and heightened sense of urgency found in the Digimon anime, a fantastic universe where our world and the Digital World are closer than anyone would have imagined continues to evolve and expand the story of the Digimon universe.  With prizes including coveted Mercenary Digi-Eggs, it's the perfect time to bring a friend and register together at http://www.joymax.com/portal

It's time to hit the field in a number of Digimon-flavored sporting events!  Head over to the NPC MudFrigimon in the Data Center to start your sports career and then trade in bronze, silver and gold medals for amazing prizes including costumes, avatar boxes, and more.  Will you be the sports MVP?  80 players will win one of the coveted MVP awards, which include prize packs of Evoluters and Reinforced Digi-Eggs.  Support your favorite tamer or sports team in-game and be entered into a draw for extra "cheer" gifts. All of this is in addition to a 100% EXP bonus, with a whopping 200% bonus during the weekends now until the end of August.

Players both veteran and new can bring their friends to Digimon Masters for bonuses that are out of this world and the Digital World too!  At level 5, 10, and 20 both the new player and their sponsor will receive gifts.  In-game prizes for recruiting include a variety of items like Digi-Eggs, EXP Boosters, Evoluters, and many more.  The full list of prizes can be found, along with other amazing Digimon news, on the official Digimon Masters Facebook at http://www.facebook.com/digimonmasters

Two new mercenary Digimon are also joining the summertime festivities, just in time for the Mercenary Eggs gained via the mini-sports spectacular.  The extremely popular Betamon, first available in Digimon Battle, is now joining the Digimon Masters team.  New owners of Betamon will receive a limited time care package including medals to turn in for MudFrigimon.  The first 5 players to level Betamon will receive extra bonuses, including the extremely rare reinforced Kudamon egg.  Joining this fan favorite is Ornis Wing which brings Piyomon's Ultimate form.  All of these games and festivities run from now until August 21st, so finishing training these new Digimon is your summer homework.  Get studying!
Next Article
Digital Extremes celebrates its first anniversary of Warframe with the release of two special gifts for its players.
by MissyS
Strife announces a trial weekend for interested players at the end of February, with limited registration.
by MissyS
Nexon America has announced that in addition to passing 9.2 million registered users, MapleStory has also seen over 35 million characters crea...
by MissyS