Warlocks to be Released on Steam Early Access on March 17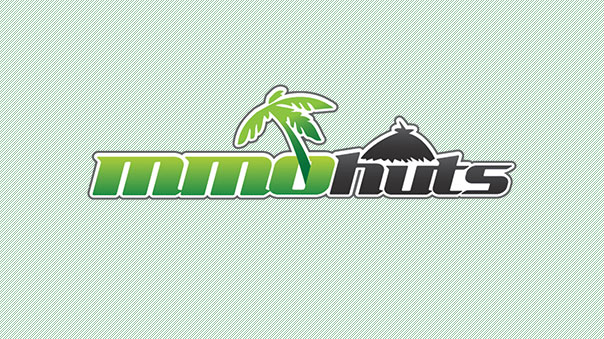 6 months after being successfully funded on Kickstarter, Warlocks – an action RPG/brawler set in a fantasy world invaded by shadow monsters, is now getting ready to launch on Steam Early Access. The game will debut on Steam on March 17th allowing you to become an incredibly powerful Warlock on a quest of slaying nasty monsters, defeating epic bosses, collecting magical loot and saving the universe!
(…)But there is one world that people didn't reach – The Shadow World, where all evil is born. Unfortunately, its inhabitants have found a way into human worlds and started to spread a deadly virus affecting and changing everyone with dark magic. The only way to rescue the afflicted Warlocks and stem the source of evil is to defeat it in battle.
That's pretty much it when it comes to Warlock's plot. Sounds generic? Good! That's exactly how developers wanted it to be! Everything in the game will be both extreme and mockingly over the top. In the end Warlocks is all about slaying monsters, exploring multiple dimensions, collecting loot and having fun either by yourself in a single-player story mode or with your friends in local and multi co-op or versus. And all that in a beautiful, stylish, pixel art universe.
In the single-player/co-op campaign you will have to clear your way through 5 different dimensions with unique enemies, bosses, and environments. You will level up your character by slaying evil monsters and getting better and more unique items. Having 10 playable characters to choose from, each with totally different playstyle and ability set, you will have to master your skills and their combos in order to be most effective.
Warlocks will allow you to:
SLAY
Epic bosses – at the end of each world you'll face off with powerful bosses in extremely intense battles. Defeat them to rescue other Warlocks overtaken by the Shadow virus and gain new allies in your quest.
Hordes of enemies – that have their own unique skill sets and attack patterns you'll have to learn in order to defeat them.
EXPLORE
Multiple dimensions – during your challenging journey to the Shadow World you will visit beautiful sceneries of various worlds such as: 1940's Wall Street, ruined cathedrals, foggy swamplands and much more. All hand-painted with gorgeous pixel art.
Different play-styles – by unlocking new Warlocks as you progress through the story. There are ten completely unique Warlocks total in the game, each with four (or more) distinctive abilities that complement each other.
COLLECT
Procedurally generated loot – dropped by enemies you slay. You will be able to choose from huge variety of weapons and magic items that combined with different skill builds will allow you to enjoy different play-style each time you play.
CO-OP
Team up with your friends in an online or local (yes, the game supports up to 4 gamepads!) co-op and hack through your opponents in an even more fun way!
VERSUS
Challenge your best friends in a classic DeathMatch, or team up in pairs and battle each other in a 2vs2 mode, or organize a small one-on-one tournament – the choice is yours. And if you still want more there will be other game modes for you to enjoy.
Next Article
Have you ever dreamed of becoming a business tycoon? Game Insight gives you a chance to turn this dream into reality as Transport Empire, the ...
by Mikedot
Soul Worker announced at Gamescom that a major content update is on the way in September, 2018.
by Ragachak
The game is eye candy. Even since my open beta preview write-up where I was already dazzled, the visuals have improved tenfold.
by ApocaRUFF