Metin2 updates to celebrate The Olympics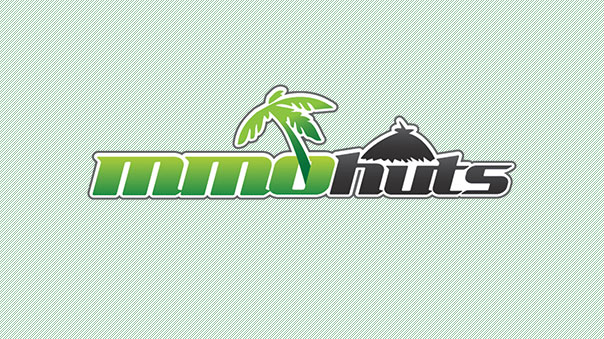 Just in time for the Olympics, Gameforge has updated Metin2 with a couple of new features.  Players can personalize their appearance with different hairstyles and outfits.  These outfits can also be traded to other players if you get tired of them.
Alchemists can now extract powerful crystals from gear above level 35, that strengthen the equipment the crystals are used on.  This feature is most designed to help with difficult content, allowing players to develop powerful stats on their equipment.
Finally, players may find fragments of a hero's medal across the world.  Collecting them all gives an amulet with various bonuses to the player, and a chest that can contain one of the new outfits.
Gameforge also publishes Bounty Bay Online and NosTale,
Metin2 Gameplay Screenshot

Source:
Metin2: Outfit and Energy Systems implemented

Two new systems and a sporty event for the 2012 summer games

Karlsruhe, 27.07.2012 – The hunt for medals is open in the kingdom of the Dragon God. In time for the start of the 2012 summer games in London, Gameforge will be entertaining Metin2 players with a sporty event and the new outfit and energy systems.

Outfit switching in the land of the Dragon
The new outfit system brings a breath of fresh air to adventurers' wardrobes. Players can now personalise their appearance with different outfits and hairstyles. If they do not find their favourite outfit straight away, or if they feel their old one no longer suits them, players have the possibility to exchange them amongst one another. All these items will then cover the player's existing equipment: the equipment's attributes will be kept however.

A Winner's Chest will be offered in the item shop during the summer games in London for a limited time. This will include exclusive outfits styled after various sport types.

Hunt for medals
The hero's medal fragments have been strewn in all directions. An amulet with valuable bonuses and a chest that may contain one of the new outfits wait as a reward for heroes who are able to bring these fragments together.

Energy system
As of now, Alchemists are offering additional services in which they are able to attain extremely powerful energy crystals from items level 35 and up. These strengthen the bonuses of equipped items, helping to master even the most challenging battles bravely.

Cashback Event
All players who make purchases in the item shop between 28.07.12 and 29.07.12 will receive 10% of their spent Dragon Coins back on their accounts on 30.07.12. Thanks to this, the new outfit introduction is even more value for money.
Next Article
Star Trek Online: Season 10.5 is a new update to the sci-fi MMORPG that brings both gameplay improvements and additional narrative content.
by MissyS
Clash of Avatars, a new free-to-play(F2P) browser-based 3D MMORPG, will be coming to AMZGame!
by MissyS