CrossFire NA Celebrates 6th Anniversary with New Update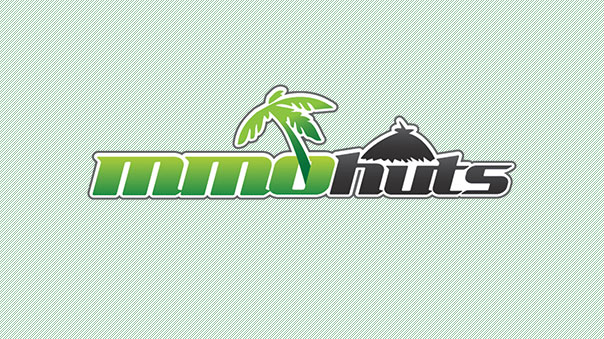 Smilegate West is proud to announce the six year anniversary of the North American launch of CrossFire. Since 2009, the popular free-to-play first person shooter has entertained hundreds of millions of players worldwide while consistently delivering monthly updates. To celebrate this momentous occasion, Smilegate West has announced their largest 2015 CrossFire update, the Anniversary Update. Players can expect new items, a new mode and new events throughout the month when the patch goes live on March 11th.
Included in the Anniversary Update is an arsenal of new weapons, including the AK47 – St. Patrick's Day and the Barrett M82A1-Imperial Dragon. These unique takes on the fan favorite weapons deck out the iconic rifles in festive and imposing colors respectively. The classic and patriotic M4A1 – Liberty will also make a return as a potential reward. Both new and old players will be able to receive multiple 1d versions of the patriotic M4A1 if they participate in the Happy Birthday CrossFire event happening in the second half of the month.
Beginning March 19th until March 23rd, users that log into the game daily will receive a number of free items. In addition to the 1d M4A1 – Liberty, players will be able to unlock the 6 Year Anniversary Themed Sprays, Names Cards, weapons and even a birthday party hat for their character. Afterwards on March 26th, players can partake in the "Weapon Mastery Event". This event requires players to attain kills using a specific weapon type every day for one week. For those skillful enough, completing each weapon type challenge rewards different prizes, including 7 day items and special crates that may contain permanent weapons.
Finally, the Anniversary Update includes the release of the Mutant Knight Mode. In this team based mode, players will assume the role of soldier or mutant, with each side growing stronger and gaining new abilities as the match goes on. Players are encouraged to participate in the weekly "Tuesday Knights" event every Tuesday from March 17th to April 7th. Users who play Bonus EXP and in-game currency will be rewarded for the event, while giving players the chance to earn a special weapons crate reward.
For the full event details and patch notes, visit http://crossfire.z8games.com/

Ten incredible cards were revealed yesterday during a livestream by Hearthstone's new expansion, 'The Boomsday Project' via th...
by Ragachak
GameSamba, in conjunction with CBS Interactive and development partner NGames, today announced the upcoming release of Star Trek: Alien Domain...
by Mikedot
Warner Bros. Interactive Entertainment, through its developer Turbine, Inc., and Major League Gaming (MLG), the world's largest eSports leag...
by MissyS