Conquer Online: Bruce Lee Now Featured in Special Event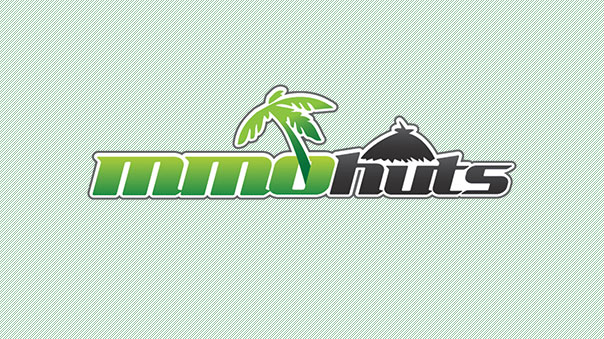 After 12 months of dedicated work, the fantasy MMORPG, Conquer Online, unveils a project that will introduce an awe-inspiring new character, Lee-Long, to its community! This project will employ TQ's highest standards of production, to pay tribute to the greatest martial artist and the legendary Kung-Fu superstar of all time, Bruce Lee!
Bruce Lee still exerts a tremendous influence, even though he passed away more than forty years ago. His adorers are still following him. No matter if in China or America, there will always be Bruce Lee's martial arts, movies, as well as his spirit.
"Many companies have put him in games to salute him, but there was no one putting his elements into an MMORPG," said the CO team, "As a popular Oriental Fantasy MMORPG in North America, and with the elements of martial arts and the Dragon combined, Conquer Online has the responsibility to create a character to show our respect to Bruce Lee. You will not only play this unique character, but also experience the journey where Lee-Long becomes a legend from no one. You can also build sets of amazing equipment for him to fend off numerous martial artists, including Monks and Ninjas.
Can you follow the path of the greatest legend?
Who is Lee-Long?
Lee-Long means "The Power of the Dragon".
Lee, pronounced the same as "力" in Chinese, literally represents "power". Meanwhile, as the family name for Bruce Lee, it was used to pay tribute to Bruce Lee for his achievements and what he has brought to all of us around the world.
Long (Chinese:龙; literally: "Dragon"), is the third word in Bruce Lee's Chinese name (Lee Xiao-long) and also the symbol of China.
What's the connection between Bruce Lee and Lee-Long? Why does Lee-Long appear in Conquer Online? Will Lee-Long be able to annihilate the numerous martial arts masters in CO?
For more info, visit http://co.99.com/

Next Article
Nexon has officially announced a collaboration with Marvel Entertainment for a strategic card game - MARVEL Battle Lines.
by Ragachak
Ara Haan has spent every waking minute searching for a way to redeem her demon-possessed, disgraced brother. Obsessed with her goal, she's o...
by DizzyPW
Sony Online Entertainment will release Esamir this weekend in PlanetSide 2's beta.
by MissyS