Burndown is Now Available in Steam Early Access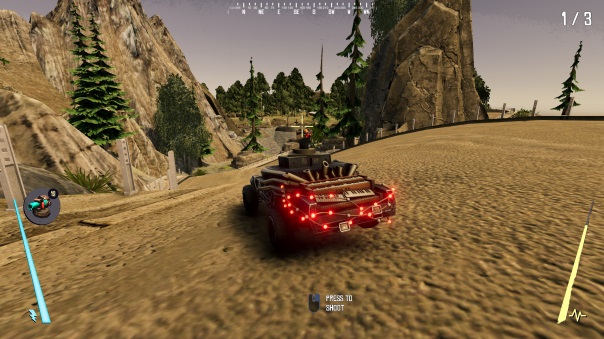 A new Battle Royale title has hit Steam's Early Access program in the form of Burndown. Burndown is an arcade-style Battle Royale, where the game mechanics are nice and simple. Players pick a vehicle, hop in and drive around obliterating other players. There are tons of ways to die, and only one winner in the end. There are also no bots in the matches, so all battles will be authentic player on player combat. Players can find Burndown at the link below.
Burndown Features:
An unmatched game universe, where violent survival games are totally normal in the post-apocalyptic society
Game modes: Battle Royale, Death Race
Uber-cool cars, each with a distinctive temper.
Genuine post-apocalypse environment: missile launchers, machine guns, and, of course, fire throwers.
Simple intuitive controls.
Soundtrack and sound effects, tailor-made for the game.
With their highly active Kickstarter campaign in motion, the Repopulation team will be ringing in the new year with a live Q&A session tod...
by Mikedot
uCool, an independent game developer known for the popular free-to-play online PC game Tynon, today announced that its first mobile title, He...
by Mikedot