burda:ic bringing ARGO Online to North America and Europe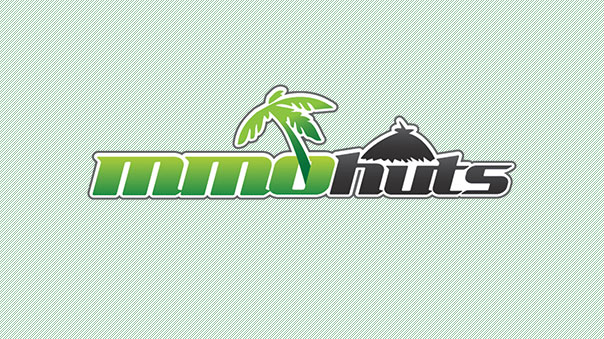 burda:ic and MGame (a Korean game publisher) have announced that they will be bringing ARGO Online to both North America and Europe in early 2011.
ARGO Online is a steampunk title, where the technological Noblians are in a war against the nature-loving Floresslah over the resource Earthdium.
The game will be free-to-play, offer two races with eight classes each, thousands of quests, an interactive map system, large battlefields designed for large-scale PvP, various PvP modes, a few real-time strategy elements, a crafting and resource system, professions, PvP dungeons, raid instances, a pet system, and much more.
burda:ic (AlaPlaya) also publishes Land of Chaos Online, Avalon Heroes, Florensia, and S4 League.
Argo Online Artwork

Source:
burda:ic and MGame Partner to Bring Steampunk Fantasy MMORPG ARGO Online to North America and Europe

Hit MMORPG Arriving on the alaplaya Gaming Portal in Early 2011

MUNICH – September 16, 2010

burda:ic, a leading publisher of online games worldwide, today announced a partnership with MGame, a top Korean game publisher and portal provider, to bring free-to-play MMORPG ARGO Online to Europe and North America next year. This partnership marks the next step in burda:ic's continuing expansion of their alaplaya gaming portal and showcases their continued dedication to providing exciting multiplayer experiences to gamers worldwide. ARGO Online will be available to players in Europe, the United States, Canada, and Mexico in early 2011.

Already one of the most popular multiplayer titles in Korea, ARGO Online introduces players to a steampunk-themed world where past meets future and magic meets technology. The mechanically savvy Noblian race has been at war with the nature-inspired Floresslah for years, each fighting for control of a valuable resource that is essential to their very survival: Earthdium. No matter which side players choose, they'll have a grand part to play as they quest and fight their way across this war-torn planet when they visit ARGO Online next spring!

"With this partnership, we have secured yet another top-quality title to include in our alaplaya.net lineup." said Ingo Griebl, Managing Director at burda:ic GmbH."We are truly excited that we will be able to share the innovative and breathtaking world of ARGO Online with European and North American gamers alike next year."

"With ARGO Online and our other upcoming titles, we are hoping to establish MGame as one of the top developers in the European and North American markets," says Kweon Yi Hyung, CEO at MGame Corp."We have every confidence that this cooperation with burda:ic will help us to achieve our goal."

ARGO Online Features include:

• Free to play, with no monthly fees

• Two unique races to choose from with eight classes each

• Thousands of quests with an intriguing background story

• Interactive map system for finding NPCs, quests, etc., more easily

• Large battlefields for epic clashes with hundreds of players

• Wide variety PvP modes (including Capture the Flag)

• Real-time strategy elements

• Crafting system with multiple upgrade options for items

• Resource system (based on the mineral Earthdium) for skills (flying, attack, defense)

• Numerous professions to experience

• Open PvP zones and PvP dungeons to explore

• Raid instances to experience with friends

• Transportation for three to ten players (troop carriers) depending on the race, including flying transport! (Floresslah: animal mounts / Noblian: vehicles)

• Auction house for trading items

• Deep achievement system and a comprehensive ranking system

• Pet system with two completely different pet designs (animals and machines)

To see the game in action, check out the official trailer at http://www.youtube.com/watch?v=jb6yOeMQFu8

For more information, visit the alaplaya portal at http://en.alaplaya.net
Next Article
The team behind Horizons includes veterans from the massively popular Yu-Gi-Oh! franchise and artists known for work on Zelda & Final Fant...
by MissyS
R2Games announces the start of closed beta for its top-down browser-based shooter, Zombies Ate My Pizza.
by MissyS