Kitsu Saga closed beta to start October 1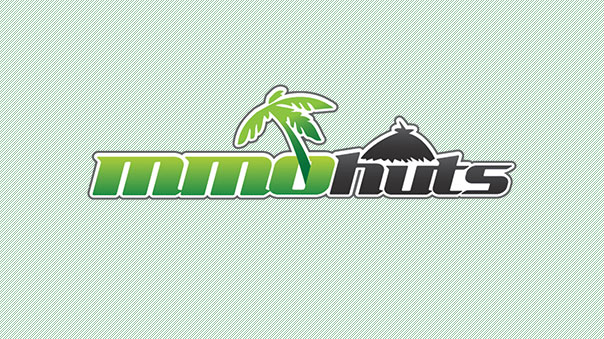 Aeria Games has made a special announcement, revealing Kitsu Saga's closed beta start date as October 1st.
In addition to the announcement of the date, Aeria Games has fleshed out Kitsu Saga's site with more information, game guides, and media for players to check out while waiting for CBT to start. Closed beta applications are also being accepted still.
Kitsu Saga is a martial-arts MMORPG where players must train and rise through the ranks, while being advised by their fox-spirits called Kitsu.
Aeria Games also publishes Shaiya, Last Chaos, and Dream of Mirror Online with Kingdom Heroes, Legendary Champions, and Dynasty Warriors Online in testing.
New Kitsu Saga Screenshots:
Source:
Aeria Games Announces Closed Beta Date for Kitsu Saga

SANTA CLARA, Calif. – September 17, 2010 – Aeria Games, a leading publisher of interactive entertainment, is nearly ready to begin Closed Beta Testing (CBT) for Kitsu Saga, the latest title in its catalog of free-to-play online games. Kitsu Saga, an anime-inspired MMORPG that pairs players with the mischievous and mysterious fox spirits known as Kitsu, is scheduled to begin the CBT phase on October 1, 2010, and will open its doors to certain users who have signed up for the game.

In anticipation of the game reaching this vital milestone, Aeria has launched a content-rich website for Kitsu Saga, where players can learn more about the Kitsu and their world. Filled with in-depth game guides, and sneak peeks via new screenshots and video, players can visit the new website at http://kitsusaga.aeriagames.com.

Kitsu Saga transforms players into neophyte martial artists, seeking to survive the rigors of training under their faction's school and become full-fledged warriors to defend their realms from evil. Along the way, they will be joined by the Kitsu, a tribe of helpful foxes descended from a holy nine-tailed spirit. Players will be able to bring the Kitsu's magic into battle, as well as build relationships with Kitsu for powerful items and artifacts.

Players can still get into the CBT until it begins in October, by visiting http://kitsusaga.aeriagames.com.
Next Article
War Thunder offers a very interactive gameplay that requires a player to stay alert in order to stay alive on the battlefield.
by Guest
SOE reveals the finale music video to celebrate the launch of Dragon's Prophet... with bros.
by MissyS
GlobZ has just announced that their upcoming mobile party game "Mucho Party" will be released on June 19th. In Mucho Party, a party ...
by Mikedot