Planet 51 Online turns movie experience into MMO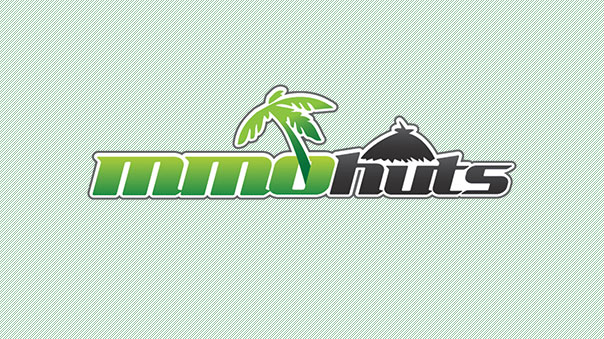 A new free to play MMO/virtual world has appeared early for fans of the movie, Planet 51. Planet 51 Online, made by Ilion Animation Studios and Zed, allows fans of the movie to explore Planet 51 as a virtual world. There are quests, missions, virtual items to collect, and even micro-transactions. The game boasts that it will evolve and grow over time, even though it is a film-to-game adaptation.
The Original Press Release:
Planet 51 Online, the virtual gaming universe for PC, ready to be colonized

• Free to play, the game is already available for download at www.planet51online.com

• Planet 51 Online is a multiplayer virtual world based in the highly-anticipated movie scheduled for a wide cinematic release on November 20th

Madrid, November 6th, 2009 – Zed, the developer and marketer of entertainment and community products and services for mobile devices and the Internet, announces the release of Planet 51 Online, the one and only film-to-game adaptation that offers online interactive entertainment to casual, social and family gamers.

Planet 51 Online is a game available for PC platforms, desktops and laptops. The game is based on the computer-generated animated movie Planet 51, a galactic-sized alien comedy developed by Zed Group's sister company Ilion Animation Studios. Planet 51 is scheduled for wide cinematic release on November 20th, 2009 in the USA and subsequently in over 170 countries across 5 continents.

The game allows players to become part of the Planet 51 universe by exploring an online virtual world populated by other film fans connected via the internet.

Planet 51 Online is a free-to-play game, but players can buy virtual items to improve their gaming experience.

Synopsis

Our heroes from the movie Planet 51 are experiencing trouble and you and your friends are the only ones who can help them!

The movie's characters need your help in this constantly-evolving online adventure where apart from making new friends, chatting, exploring the Planet 51 world, you can also fulfil different quests, customize your avatar or simply enjoy hanging out on Planet 51.

Main Features

• Enjoy within your family the game's educational entertainment atmosphere

• Become part of the Planet 51 Universe – meet and chat with other fans online

• Complete quests and missions and get special Planet 51 virtual item rewards

• Discover never-seen-before areas of the Planet 51 world

• Playing fun games that require hand-eye coordination, memory and learning skills, and team work

• The game will grow and evolve with fan and spectator participation

Requirements

Platform: PC (desktop or laptop)
Genre: Casual gaming world for kids
Players: Multiplayer/Unlimited
Recommended age: 7 to 13 years
Languages: English, French, German, Spanish, Russian, Chinese and Italian
RRPP: Free to play
System requirements: Windows 2000, XP or Vista; Pentium IV 1.0 GHz or equivalent; RAM 512 MB; 500 MB free hard disk space; Graphic Card Shader model 2.0; DirectX 9.0 compatible hardware; Video Memory 128 MB; NVidia Series 6000 or higher; ATI Radeon 9550 or higher; SIS, Intel and S3 cards might not be supported; Internet connection.

Public Release date

November 6th, 2009

How fans can get the game?

By downloading the game file FREE from www.planet51online.com and installing it onto the PC's hard drive just as you would any other game or application.

Virtual items

Players earn Candies, the official in-game currency whilst they play. These Candies can be used to acquire most of the game's virtual items.

Some virtual items will have to be purchased using real money. Virtual goods in exchange of real money are common not only for online games and virtual worlds, but also in social networking sites and other mainstream online services. Payments can be made through different payment platforms, including: Premium SMS, Visa, Paypal and PrePaid cards available at physical retailers.
Next Article
Those who pre-order Civilization VI will exclusively gain early access to the Aztec civilization.
by MissyS
The Ruler of the Land RUSH: Idle RPG announced a new event that has begun.
by Ragachak