Bounty Bay Online reveals Northern Islands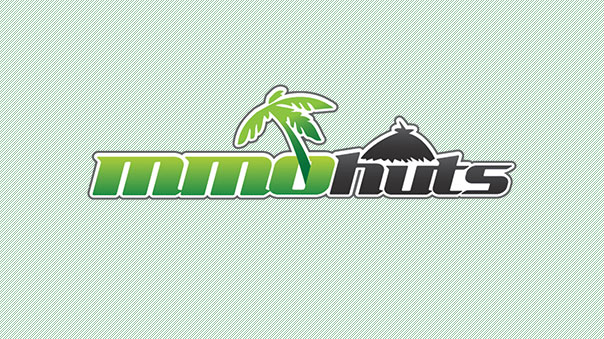 As part of Bounty Bay Online's, called Voyage Century in North America, upcoming Atlantis expansion, set to release on September 22nd, Frogster has revealed one of the new areas: the Northern Islands.
These cold and icy islands offer a base camp, a small town, and a high level instance called Polar Tundra. Housed in these areas are various dangerous polar animals, native islanders, and worse.
The Polar Tundra instance offers two difficulties and two levels. Players will face werewolves and their king on the first level, and vampires and an even more powerful werewolf on the second.
Bounty Bay Online Northern Islands Screenshots:
The Original Press Release:
Icy Conditions in Bounty Bay Online

Second region in upcoming 'Atlantis' add-on revealed

Berlin, 08/09/2010: Frogster is today presenting a further region in Bounty Bay Online which is to be released with the upcoming 'Atlantis' expansion – the Northern Islands.

From 22/09/2010 players can set off on their journeys through the cold northern seas to reach the foggy coastal waters of a new ice-bound island. Players must anchor their ships and head for base camp where they can start exploring the snow-covered island which includes a small town and the high-level 'Polar Tundra' instance. The idyllic snow-dusted scenery of the island, however, hides a range of dangers which players must face: deadly polar bears, fur-clad islanders, snow monsters and even werewolves.

The 'Polar Tundra' instance can be played in two difficulty levels and is spread over two different levels. On the first level players find themselves in the middle of a snowy landscape where they must confront ice werewolves ans a fearsome ice king. The second level is a gloomy cave inhabited by blood-thirsty vampires and is watched over by the mighty werewolf Luschence and his three offspring. Only the bravest of mariners who have already demonstrated their abilities in the lower level can attempt to face the challenges posed by the even more formidable creatures which inhabit the next level.

For more information on the new expansion and the new regions please visit our official website at: www.bountybayonline.com/en/atlantis.
Next Article
Come and feast, a voice calls from SMITE. It is the voice of Cernunnos.
by Ragachak
Aeria Games, a leading global publisher of free-to-play online games is excited to announce the launch of the beta of F.E.A.R Online, a new-lo...
by MissyS
The Lord of the Rings universe is about to go in deep… Helm's deep, that is. The newest expansion for LOTRO is planned to be release very ...
by Mikedot