Blacklight Retribution Launches New Mode And Map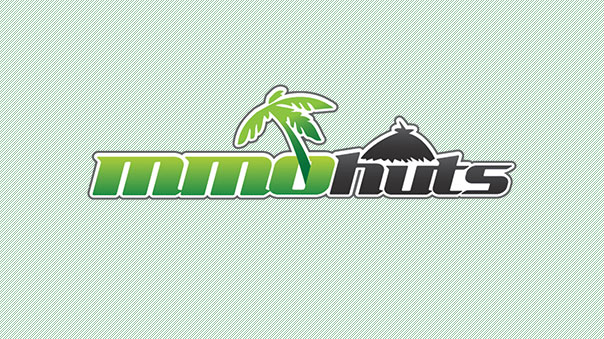 Perfect World Entertainment has released a new game type, plus a new map, for Blacklight Retribution.
The new game type, "Kill Confirmed," tasks players with neutralizing enemy Agents and collecting kill-data left on their bodies (which appears as a small holographic Blacklight logo). Kill-data can also be collected from your team's agents, effectively blocking your enemies from confirming the kill.
Also new is the Seaport map, a large map supporting different playstyles including holding chokepoints and moving swiftly along the map to handle each objective.
Perfect World Entertainment also publishes Rusty Hearts and Jade Dynasty.
Blacklight Retribution: Kill Confirmed Game Mode
Source:
Kill Confirmed and Seaport are now live!  Read on to get all the details on this new mode and map.

Kill Confirmed is Blacklight's newest game type.  The objective of Kill Confirmed is to neutralize enemy Agents, and then "confirm" the kill by collecting the kill-data that they leave on their body.  Kill-data appears as a small holographic Blacklight logo.  To collect it, simply run over it.  You can also collect kill-data from friendly agents who have fallen, and deny enemy Agents the ability to confirm the kill.  Check out our launch trailer for this brand new game type:

Why not play some rounds of Kill Confirmed on Blacklight's newest map – Seaport?  Seaport is an intricate map that supports many different playstyles.  As a larger map, Seaport is suited for light armor builds to stay on top of shifting objectives, while snipers and heavily armored Agents will be critical for holding chokepoints and other areas of strategic advantage.
Next Article
Publisher Lilith Games has announced the addition of PvP and Bonus Stages modes for Heroes Tactics, its popular Turn-Based Strategy Action RPG
by MissyS
Nosgoth is a free-to-play competitive, team-based Humans vs. Vampire first person shooter by Psyonix and Square Enix.
by Abubakr
Auer announced today that there are two new features coming to Billion Lords, as well as new minions.
by Ragachak