Black Prophecy announces Episode 1 expansion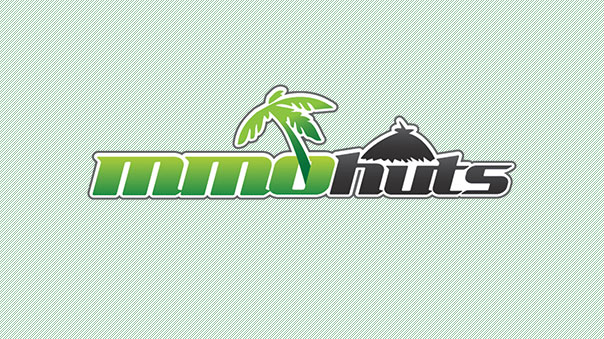 Black Prophecy's first major update, Episode 1: Inferno in Tulima, has been announced.
This update will add a new area, Enzo's Enigmatic Emporium of Exotic Elegance, available at level 15 with new quests, story missions, and more. New will also be bound sectors, guarded by strong opponents designed for groups only. A new instant messaging system will also be added to Black Prophecy, along with new open world sectors, new PvP reward systems, a new weapon type, and new skills. No word as to whether this update, scheduled for July, will go to North American and European servers simultaneously.
Black Prophecy is published by gamigo, which also publishes King of Kings 3, Loong, and Cultures Online.
Black Prophecy Gameplay Screenshot

Source:
"Episode 1: Inferno in Tulima" – Black Prophecy gets massive add-on

Hamburg, June 23, 2011 – Today the publisher gamigo will provide a glimpse into what's coming in the next add-on for Black Prophecy. The highlight of this is the region Enzo's Enigmatic Emporium of Exotic Elegance, which is open to players at Levels 15 and higher and acts as the hub for new missions. It is also used by dubious dealers as a marketplace for goods of all sorts. "Episode 1: Inferno in Tulima"
will be released in early July.

A new feature in the Black Prophecy universe is the bound sectors:
Players play their way from one sector to the next. The passages to the next region are generally guarded by particularly strong opponents that can only be defeated by a group. Additional sectors with this feature will follow.
To improve communication between players, the message system has been reworked and based on standard instant messenger systems: Players can recognize their friends by their avatar and talk to them in a separate window. The new in-game e-mail system also permits sending items by cash on delivery to other players.

Other new features include:
.               New jobs
.               New story missions
.               New dynamic missions
.               New open world sectors
.               Changes to the reward system in PvP
.               New weapon type
.               New offensive and defensive special skills that make battles even
more exciting
Next Article
Continent of the Ninth is a fun adrenaline pumping action MMORPG that's infused with just the right amount of fantasy and PvP mayhem to keep...
by Guest
Snail Games announced today the release date of the upcoming expansion to Black Gold Online, named "Bloodied Tides". The update will go li...
by Mikedot