Black Desert on Xbox Launches Shai Customization Event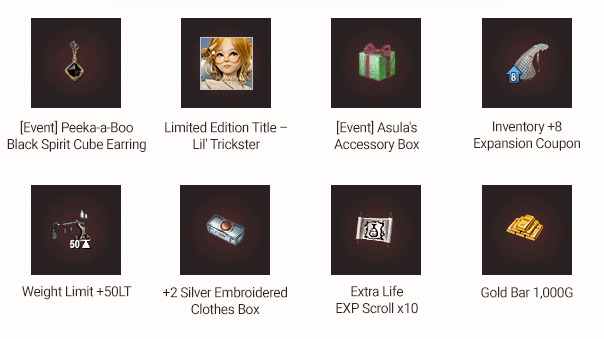 Black Desert Online's first-ever support class, Shai will be available on Xbox One and PC starting on June 26th, 2019. From today (June 19th) until June 26th, players can participate in an in-game Shai customization event, to earn items and rewards.  To enter, players must create their own Shai character to the best of their ability. The full terms and conditions of the event can be found below. Shai is from the forests near Florin and wields the powerful Florang, which is a boomerang-style weapon that hits enemies before returning back to her. She also wields the Vitclari, which is a glowing trinket that heals and protects her allies.
To celebrate Shai's launch, trial account holders (old and new alike) can earn a free copy of Black Desert Online by hitting level 50 and logging into the game at least seven days during the event period, that starts today, and ends on July 3rd, 2019. Furthermore, players that pre-create their Shai this week will receive great rewards. Each player that has pre-created Shai will be awarded with exclusive accessory and in-game title, as well as several convenient items that will help players to embark on their adventure.
Nova Blitz has now been fully funded, with over $43,000 secured out of its $40,000 funding goal.
by MissyS
Phantom of the Kill is entering the holiday season right, with the Holy Light event.
by Ragachak
ZQGame Inc., a premiere publisher of mobile games, today announced that Eternal Crusade: War of the Dragon is now entering closed beta.
by Mikedot