One Punch Man: Road to Hero Begins Mobile Pre-Registration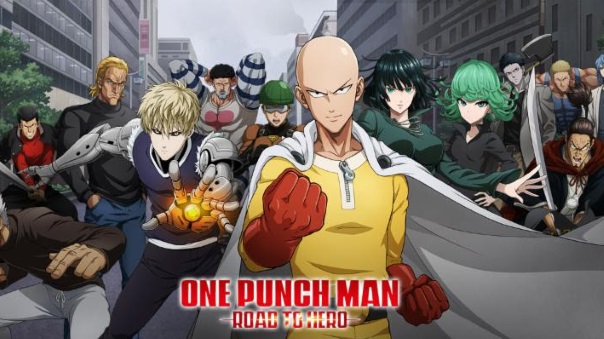 Oasis Games revealed they have the first officially licensed One-Punch Man game coming to the West, on iOS and Android. One Punch Man: Road to Hero will follow the original series plot, and will include every character, from Saitama to the Deep Sea King. They will also be voiced by the original anime actors as well. Players will collect and train characters, and experience the heroes from the series – alongside additional content from the second season, scheduled after the second season launch. The Pre-Registration begins today, which can be done in the link below, to be notified when the game goes live (as well as receive an in-game gift).
"One Punch Man: Road to Hero puts the One-Punch Man story and characters into the hands of mobile gamers so they can chart their own path to the top," said Jinyang Xu, Producer of One Punch Man: Road to Hero at Oasis Games. "We are focusing on making all aspects of the game authentic, allowing players to extend the world of the anime series into an interactive playground where they can battle, train and collect all their favorite heroes."
One Punch Man: Road to Hero will also have a variety of battle modes, including PVP, and the strength and balance of cards will be done as the game goes on, to give an authentic One-Punch Man experience for fans both new and old. No one card can determine a battle's outcome, and only by matching different card strengths can a powerful team be truly made. The game will also have a built-in video record function, so players can save their battles and share them with their friends.
Game Features:
Officially Authorized: An authentic recreation of the original hit anime series, featuring the original anime voice acting
Play Every Battle: Relive thrilling confrontations with powerful mysterious beings, such as Vaccine Man, Deep Sea King and Lord Boros
More Than 50+ Collectable Characters: The game includes powerful mysterious beings and S-Class heroes, and players can learn more through training them
Power is King: Use a combination of strategy and strength to reach the summit through multiple battle modes, and save in-game battle videos to share moments of glory!
Share Gameplay Strategy: Browse the player review section to learn all the characters, or chat with players to discuss optimal strategies
This November, a new free-to-play open world MMO appeared on Steam - LuckCatchers.
by MissyS
Historically speaking, the Huns came to the European kingdoms and showed no mercy. You will find similar merciless gameplay in Total War: Atti...
by Ragachak
Nexon America today released an extensive new content update for popular title Mabinogi, including a new character with unique and powerful sk...
by MissyS