Dragon's Call update adds new instance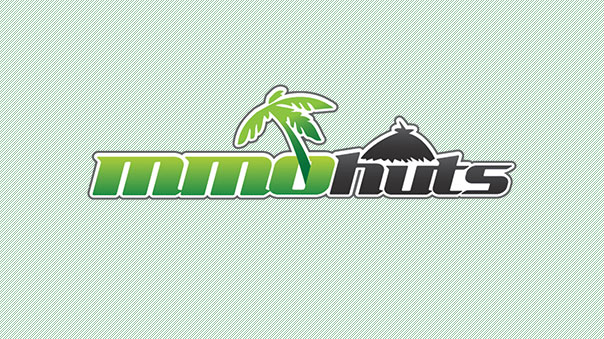 Dragon's Call has updated its servers today. The new update introduces a new instance, the Splitpaw Mine, geared for players level 77+. A new skill interface has also been implemented to better display skills and tips on their use. Other fixes and tweaks are listed in the patch notes below.
Patch Notes (3/11/10):
[Voice from Designers]
After a period of adjustments, most functions in DC have been quite stable.

Aside from the promoted classes that you guys have been waiting for a long time, the Mentor & Apprentice system, the Mine War system, the Guild system Phase II and the Arena Tournament will enter the development phase in the near future as well.

Next, we'll work on new systems and develop new gameplay with greater enthusiasm. Thank you for your persistent support!

[Content Updates & Improvements]
*Added a new Instance named Splitpaw Mine.

*A new Skill interface. We have optimized the overall style of the Skill page and tips on it.

*Differentiated the skin of system mails from that of common mails to prevent mail frauds.

*Added the lines of humanoid creatures to make them more lively. We may also collect lines from players and implement new lines into the game.

*Mercenary who set a password will show a lock icon on mercenary list.

*Now corresponding skill icons and skill levels will also be shown in the text combat report.

*Now the state icons in the text combat report will be shown on the side of the initiator.
*Added the link that allows players to view current combat in the combat info window of Instance.
*Now players can press down the scrolling bar on the text combat and chat interfaces to stop the window scrolling and release the bar to make it continue to scroll.
*Now 20 mails will be shown by default when players enter the Mail interface.
*Adjusted the HP growth system of warriors with the aim of solving the HP unbalance among different classes which is mainly aroused by the fast increasing speed of low and medium level warriors' stamina.

[Bug Fixes]
*Fixed the bonus effects of Human Runes, Dragon Runes, Beast Runes and Undead Runes.
*We fixed most of bugs found by players in last week.
Next Article
ZQGame today announced that its mythology themed browser game, The Lost Titans, is entering its open beta phase.
by MissyS
One Thumb Mobile, creator of the mobile 3D MMO Celtic Heroes, reveals their brand new high-level expansion: Gelebron's Tower, which is avail...
by Mikedot
It's incredibly hard to stand out as an MMO right now, especially in the free to play market.
by Ragachak