Black Desert Online: Land of the Morning Light Expansion Launches June 14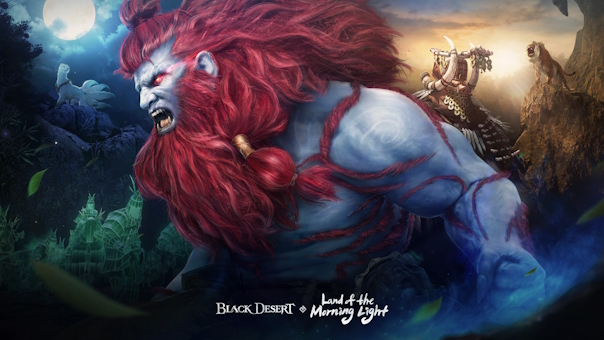 Korean developer and publisher Pearl Abyss announced in a Developer Commentary stream that Land of the Morning Light, Black Desert Online's first major expansion in 2023, will launch worldwide on Wednesday, June 14. The comprehensive stream also revealed the game's upcoming content, including the release windows of Woosa class' Awakening (Wednesday, May 31) and Maegu class' Awakening (June).
EXPLORE THE LAND OF THE MORNING LIGHT
Black Desert Online's latest expansion takes Adventurers on a perilous journey through the mythical Land of the Morning Light. In it, Adventurers will be able to explore breathtaking landscapes filled with intricate architecture and unique vegetation, fight unique bosses at customized difficulty levels, and follow the expansion's rich storytelling in a non-linear questline, which is realized by 80 cutscenes, 40 vignettes, and 6,000 fully-dubbed lines.
UNLOCK THE TWIN CLASS AWAKENINGS THIS MAY AND JUNE
Hailing from the Land of the Morning Light, the original twin female classes, Woosa and Maegu, will see their new, evolved classes arrive very soon with new looks, skills, and fighting abilities.
Woosa's Awakening draws strength from the divine power from strange flowers in the afterlife. Using her hybrid combat style with focus on mid-range attacks, she uses spirits by employing a set of charms that Maegu uses as a main weapon. The arrival of Woosa Awakening is planned for next Wednesday, May 31.
As Maegu embarks on her Awakening quest, she gains profound insight into herself and re-learns to wield the fan, her sister's main weapon. Maegu pierces through enemies with fiery attacks using her melee-heavy combat approach. Maegu's class Awakening will arrive in June.
FIGHT MYTHICAL BOSSES
Land of the Morning Light's formidable bosses were created using various references to Korean folklore and legends. Each boss possesses one of three attributes: Sun, Moon, or Earth, that affect their AP and DP.
As players progress, they'll obtain "Light Orbs" in limited quantities. Light Orbs are like points that enable players to enhance the Sun, Moon, or Earth attributes and deal more damage to the bosses and reduce the damage received. Pearl Abyss' team has quietly developed a brand new boss, a monster called Imoogi, available globally on June 14.
Global players also will discover a new challenging mode called Black Desert Boss Blitz, where players can choose the boss they want to defeat at customized difficult levels, ranging from "Calamity" Level 1 to 10. Once players defeat bosses, players can compete with others to enter into a ranking system for bragging rights. Top scores are based on the speed with which players defeat bosses, and are categorized on the various character classes.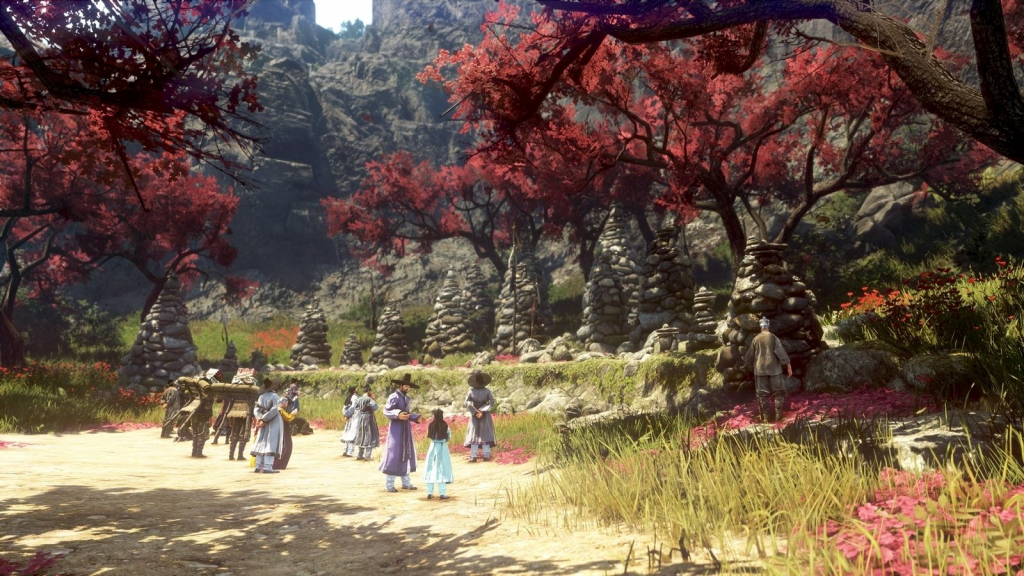 NEW TOP-TIER GEAR PIECE AND NEW ACCESSORIES
The highly anticipated new gear, "Dahn's Gloves," was revealed through the video. This gear comes in two versions: damage reduction and evasion. Upon defeating the ferocious bosses, Dahn's Gloves can be obtained by a low chance loot drop. It can also be crafted by materials such as the "Flame of Hongik," which is also dropped by the bosses or crafted using "Crystallized Despairs" in Elvia Calpheon.
"Belt of Taebaek" comes with a special option that activates new skills immediately upon equipping it. As players defeat bosses, there is a small yet certain probability that they'll obtain special loot called the "Jewel of Illusion." The eagerly anticipated "Deboreka Earring" not only possesses its own inherent attributes, but it plays a role in activating the Deboreka 3-Set Effect.
TRADITIONAL KOREAN HOUSINGS AND CARRACK
As the new expansion inherits many aspects from the last dynastic kingdom of Korea, Joseon, Adventurers can experience unique housings. This includes, "Shimhyangje," a spacious manor with rooms for decorations with new traditional furniture.
Players can also construct a new ship, the Panokseon. This ship may appear to be primarily used for combat, as evident from its exterior design, but its true charm lies in the flexibility of the ship's performance as it is able to hold quite a large crew.
NEW SUMMER SEASON
Capitalizing on the upcoming new content, Pearl Abyss wasted no time giving players reasons to jump into Black Desert Online, announcing a new Summer Season. Adventurers can already create seasonal characters and complete challenges throughout the season to obtain the "8th Gen Female Horse" and quickly attempt Course awakening to acquire a "Dream Horse". The Dream Horse enables players to travel the vast world of Black Desert efficiently.
via press release
Next Article
gumi offered their first look at their upcoming JRPG, Brave Frontier: The Last Summoner, which will hit Western Territories in the Summer.
by Ragachak
Team Critical Hit will be hosting a special episode of our weekly Livestream for Warhammer 40K: Eternal Crusade. The team has really been maki...
by Mikedot