Epic 7.2 details revealed for Rappelz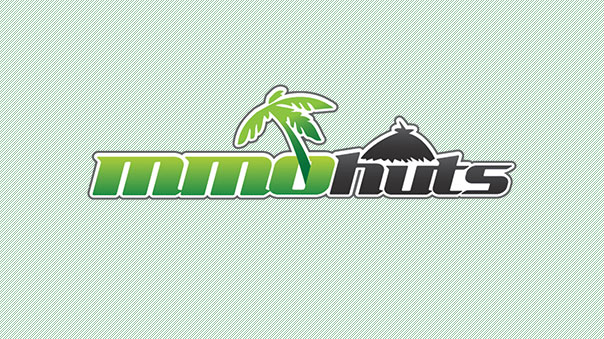 Rappelz has revealed new details on the second part of Epic VII, their latest expansion.
The next update will add the Vault of Lies, a Rank 6 Dungeon; the Ice Maiden, a new pet found on Veiled Island that can boost magic attack and mana restoration; the Pet Stable system which will let players get experience for their pets while offline;  new armor sets, and an updated user interface for the inventory.
Rappelz is published by gPotato (Gala-Net) , which also publishes Allods Online, AIKA Online, Iris Online,  and Flyff: Fly For Fun.
Rappelz 7.2 Screenshots:
Source:
Rappelz Expansion – Epic 7 Part 2: Dimensions

SUNNYVALE, Calif – March 18th, 2011 – Free to play game portal gPotato is happy to announce details on the second part of the expansion for their popular fantasy MMORPG Rappelz.  Epic 7.2: Dimensions will again add new content and features, taking players further into the web of deception as they defeat new ferocious monsters, gather and level new pets, and enhance their characters with powerful new armor sets.

The doors to the Church's darkest secrets have been shattered open to reveal the Vault of Lies, a new Rank 6 dungeon.  At every turn Church Fanatics and other fierce new monsters lurk menacingly, guarding forbidden experiments and the protecting the coveted reward players would do just about anything to get.  Allies will be on hand, however, as the Church's warped creations turn against their makers, helping players progress in this robust new story arc.

Additional help will become available with the new and enchanting pet, the Ice Maiden.  This powerful beauty will use her icy magic to freeze the very bones of one's enemies.  She lingers on the Veiled Island, awaiting the day she may return to the holy domain of the Goddess.  Until that day comes she will use her skills to grant the player increases in magic attack and, during the most strategic of battles, incredible mana restoration.

For players who are excited to level their new Ice Maiden, Epic 7.2 also introduces the new Pet Stable System.  With the purchase of a Stable Pass and under the care of Sonya, the stable's owner, pets will begin gaining experience points while the player is away or even offline.  Animal Crackers will help accelerate leveling, and special presents appear when players help Sonya take care of their companions.  Neglect them in the stable for too long though and they may run away and disappear forever!

Part 2 of Epic 7 will also introduce spectacular new armor sets and an updated user interface with which to organize them.  The new Ergon Cratos and Stormguard Suits are imbued with ancient magic from another dimension, enhancing the player's abilities in any battle.  Players will find navigating their inventory a breeze as the new user interface can easily sort, combine, and create these items while also displaying item durability.

With this new expansion and more on the way, there has never been a better time to join one of the most addictive MMOs out there!

For more details, pleases visit the Rappelz Official Epic 7.2 Website:  http://rappelz.gpotato.com/dimensions/
Next Article
Eagerly awaited by fans for over a year, Part 1 of the massive ACT19 update to Dekaron includes new systems, enemies, weapons, quests...
by MissyS
Gamelion Studios announces the release of Allies in War for Android.
by MissyS