Seven Guardians Neflheim Update Now Live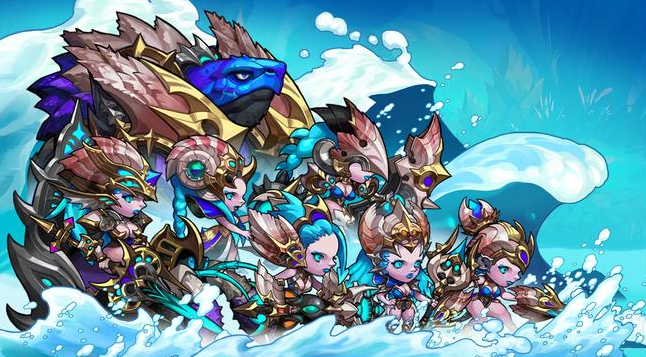 4:33 Creative Lab has expanded its mobile RPG, Seven Guardians, with a massive update that introduces Chapter 8: Neflheim.
In this new content update, players can enjoy the following:
Unlock the game's "Chapter 8: Neflheim" and defeat Hel, daughter of Loki, in the underworld of death and sorrow;
Reclaim the beautifully designed lands with even more power and play beyond the limits with an increased account, challenge level and supply cap;
Annihilate the Undead and achieve higher challenge level caps to earn new rewards;
Discover the game's new currency, Topaz, which can be earned for more mileage when playing with heroes for Diamond purchases;
Shop in the revamped Magic Shop with all new items and resources and items high in-demand;
Experience over 20 new in-game features, including content reset timers and region recommendations to promote user convenience;
Amass the mightiest Alliance and command them to victory!
Seven Guardians is also now expanding its languages to include German, French, Spanish, and Portugeuse.
Today I had the pleasure to chat once again with the KOG Games team, about Elsword's upcoming update!
by Ragachak
So, I'm going to start this series and see where it goes! I call it "Topdeck Tutor" or "Topdeck Trainwreck" when Colt...
by Ragachak