ArcheAge: Unchained Answers Questions Concerning Game Features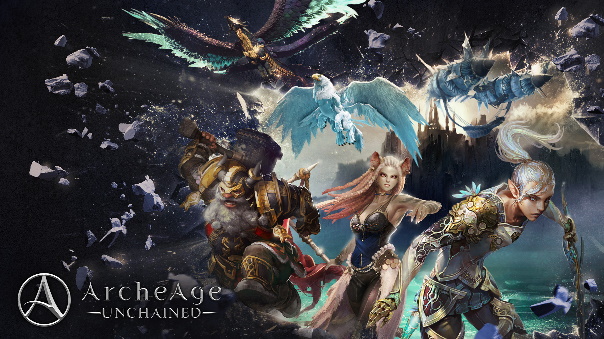 ArcheAge: Unchained is coming soon (September 30th, 2019), and in some recent livestreams, the developers have discussed it in greater detail. In their first livestream, Mervin Lee Kwai (Executive Producer) goes over the main changes, such as the Arche Pass. The new item, Diligence Coins can be earned through daily contracts from the free Arche Pass. They can be exchanged for consumables, boosts, and more. Mervin also discussed perhaps the most contentious change: The Marketplace.
In summary, every item that is sold for Credits will be purely cosmetic. Items that could provide an advantage, such as boosts, can only be acquired through gameplay. In their second stream, the Community Team explained more details about the Unchained version, including the restriction of "Three accounts per player". Towards the end of the stream, the CMs elaborate on the latest ArcheAge update, Shadows Revealed, which will be released together with ArcheAge: Unchained on the 30th for both versions (free-to-play and Unchained). The next stream will be on September 13th, 2019, at 7 PM (CEST), and Mervin will explain the differences between the F2P version of ArcheAge and ArcheAge: Unchained.
You can find these videos in the link below.
Next Article
Crytek will once again be attending the gamescom expo in Cologne this year, giving players a chance to go hands-on with their free-to-play mil...
by MissyS
As part of Plarium's ongoing work with core players, we've been consistently updating the game with new content, new mechanics, in-game ch...
by DizzyPW
Kill3rCombo has revamped the Gates of Darkness level in Elsword, as part three of the three phase Elsword Awakened update.
by MissyS