Magic World celebrating 2nd Anniversary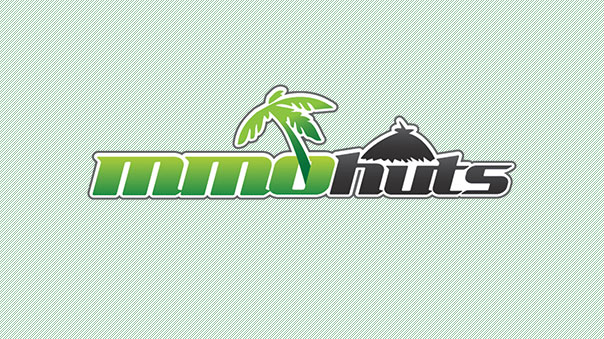 Magic World has been live for two years now, and is ready to help its players celebrate its second anniversary with several events, beginning Thursday, July 1st.
In the "Spelling Bee" event, players can find boxes containing the words For, Magic, World, Online, 2nd, Anniversary, or Celebration in them.  By collecting these words, they can be exchanged for prizes in Sun or Sky City. Players can also enjoy double experience from July 1st through 4th on defeating enemies.
Players purchasing platinum point credits will also earn 120% point value on any cards purchased from July 1st until August 31st.
The Original Press Release:
Magic World: Grand Party for 2nd Anniversary

For hearty support from its players, Magic World has enjoyed wide popularity over last two years. And at this very moment of its 2nd anniversary, it steps up to a new level, with the release of new expansion Nirvana and the opening of new serve of Moonlight. To mark this milestone, the publisher Ingle Games is going to hold a variety of hot events within the Magic World. You can join this grand party by taking part in following events, starting from July 1st:

1. The Spelling Bee
Starting from July 1st, players can find word boxes from the loots. In these boxes you may find a card with one of the following seven words on it: For, Magic, World, Online, 2nd, Anniversary, Celebration. After collecting a certain combination of these words, you can exchange them for a certain prize at MWO Ambassador in Sun City or Sky City. A better prize requires a collection of more words.

2. 20% Extra Plats on Credit
During the 2nd anniversary celebration period, the concession on platinum point credits is raised from 10% to 20%, meaning that you'll receive 120% platinum points as the par values shown on the virtual platinum point cards. For example, if you buy 1000 platinum points and then credit them into your account, you'll receive 1200 points. The exact ending time of this event is at 23:59 August, 31.

3. Double Exp During July 1st and July 4th
All players will get double exp from battles during this period. This double exp does not affect the exp rewards of quests.

Except for the ones above, more events will be unfolded in the coming two months. All players please keep an eye on the official website (http://mwo.enjoymmo.com) for details. Now Ingle Games is sending a warm invitation to all players and request your presence of this grand ceremony. Let's have fun!
Next Article
Players will be introduced to the Transcendence system to maximize their powers and fight against menacing monsters in a brand-new dungeon!
by MissyS
En Masse Entertainment announced that a new update is coming to their flagship title, TERA, in October.
by Ragachak
Summer Events and Festivals are coming to two of Square-Enix's mobile games: Dissidia Final Fantasy and Star Ocean: Anamnesis.
by Ragachak