Jade Dynasty Launches Imperial City Update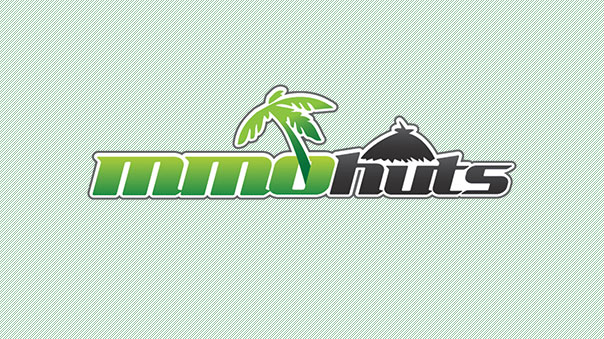 Jade Dynasty has revamped the Imperial City in its latest update, now live on game servers.
The update redesigns the Imperial Citadel by changing it into a PvE map for the Vitalized Ascended. Players can go here and complete the Imperial Tests to earn Chroma Beads – useful as a new level of Chroma is now obtainable. Each test can be tried multiple times per day. A new monster-wave dungeon, the Shura Gauntlet, a new Tanis Ka daily, and a new freebie event are also introduced, letting players earn new rewards.
The JD Mart has also changed to allow players to bid up to 500 times (up from 3), and see what other players have bid on.
Jade Dynasty is published by Perfect World Entertainment, which also publishes Perfect World International and Forsaken World.
Source:
The content update you've all been waiting for is now LIVE!  With it comes many great additions to the world of Jade Dynasty.

Revamped Imperial Citadel

Gain Chroma Beads by completing various quests in the Imperial Citadel given on the scrolls from the Jade Exchange Maiden.

New Dungeon: Shura Gauntlet

Bring a party of your most powerful friends and take on the challenges the Shura Gauntlet has to offer.  Gain increasingly better rewards from the various faction representatives that watch on as you fight waves upon waves of enemies.

New Freebie Quest

Each day from 19:30-20:00, simply stay logged on, have a few free bag slots, and you'll receive free prizes!  This will occur every 10 minutes within this time period, so you'll have a chance at winning three times a day!  Here are a list of possible prizes:

-30 Taichi Pills (+EXP)
-1 Meditation Orb (double EXP on monster kills)
-100 Affinity Beads (+Affinity points)
-20 Chroma Beads (+Chroma points)
-1 Ancient Coin (trade in to the Tree of Wealth for Dragon Muscles/Skyline Pearls/Jasper Money)

New Tanis Ka Daily – Gift From Heaven

Each day, you can get 3 Wary Trinkets from Tanis Ka, and using his charm (Tanis Ka's Charm under Functional in Marketplace), you can open one with the chance to win some awesome prizes.

With some awesome prizes in store, you'll definitely want to take advantage of this quest!

Improved JD-Mart

Tired of being limited to only 3 bids?  With our imprioved JD-Mart, you can now bid up to 500 times!  In addition to this, you'll also be able to make more informed bidding choices by seeing what others have chosen.

Some additions to the Bonus Shop

We have three new fashion sets added to the Bonus Shop: 7-day Phoenix and Dragon fashion sets as well as the female Overseer fashion set!

Gain Increased Chroma Power

This update brings players the ability to gain an additional level of Chroma!

We hope you enjoy all that The Imperial Citadel Content update brings!
Next Article
Pearl Abyss announced new content for Black Desert Online during a livestream this weekend.
by MissyS
KitFox Games has offered a new development update on funded Kickstarter project, Moon Hunters. The focus promises a return of their Friday dev...
by DizzyPW