Age of Battles released for MapleStory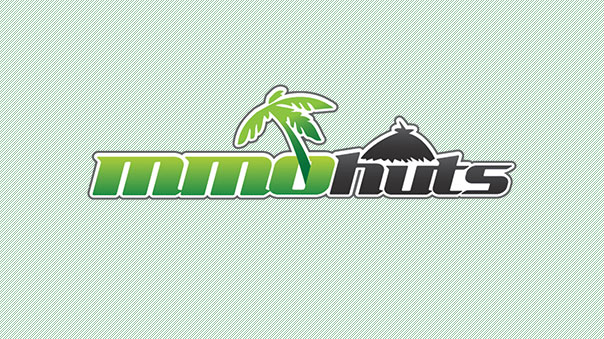 MapleStory has released the third of the Chaos updates this week – Age of Battle.
Age of Battle introduces organized PvP into the game in the new Battle Square zone. Players can enter ranked free-for-all or Team Match (3-6 player teams). Ranking is based on character levels: Rookie (30-69, second jobs only), Gladiator (70-119, third jobs only), Veteran (120-179, all jobs), and Legend (180+, all jobs). These battles will let players earn experience and battle points, currency exchanged for Gallant Emblems, which are in turn exchanged for unique PvP items.
MapleStory is published by Nexon, which also publishes Mabinogi and Dungeon Fighter Online.
MapleStory Age of Battle Screenshots:
Source:
Sound the Battle Hymn!

Nexon brings much anticipated PVP mode to MapleStory with Age of Battle

This summer Maple World has been thrown for a loop with Chaos, a series of massive content updates that has added a whole new flavor to MapleStory. This week MapleStory ushers in the Age of Battle, an update that introduces players to the highly anticipated PVP battle mode.

Age of Battle will give players a chance to face off head to head in multifaceted, no-holds-barred competition. Players will be able to earn EXP as well as Battle points, which can be exchanged for Gallant Emblems. These Gallant Emblems can be taken to the new Battle Square zone to purchase unique items that can be used in during PVP battle.

MapleStory's PVP mode will be split up into game types: Free-for-All and Team Match. During free-for-all matches, up to eight players will be tossed into a chaotic battle where everyone battles each other for supremacy. Team Match will pit two teams of three to six players against each other wherein strategy and communication will prove crucial to victory.

Players looking to beat the competition will be able to participate in the various PVP mode leagues, which are ranked based on players' character levels. Players level 30 and above will fall under the rookie league; Gladiators level 70 and above will battle each other; level 120 characters and above will participate in the Veteran league, and characters level 180 and above will battle each other in the Legend League. Veteran and Legend League fighters will be permitted to use all of their skills while Rookie and Gladiator players can employ their 2nd jobs and 3rd jobs respectively.

While Age of Heroes is already the third content patch to hit this summer, there is still plenty more in store for Chaos. Players can expect to find out more information about upcoming content additions in the next few weeks.

MapleStory is available to download and play for free at http://maplestory.nexon.net.

To learn more about MapleStory, visit http://facebook.com/maplestory.
Next Article
A sad day for the WildStar community: Troy "Aether" Hewitt, Community Director, has announced he is leaving Carbine due to family tr...
by MissyS
Sony Online Entertainment LLC (SOE) is kicking off its annual Halloween seasonal events and promotions for players across its games portfolio,...
by MissyS
Zero Point Software today released its second co-operative campaign map.
by MissyS