Weekly GM events announced for Eudemons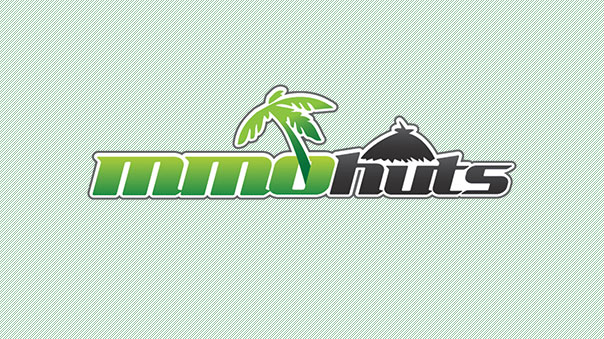 As part of a celebration for the release of their Edge of Night expansion that added the new vampire class to the game, Eudemons Online will be hosting weekly GM events.
At least one GM event will be held each week, including Find the GM (disguised as a Pigephant), Hide and Seek, and other events that include all sorts of challenges for players. All of these challenges will reward players with gifts for their participation and, of course, for winning.
Eudemons Online is published by TQ Digital, which also publishes Conquer Online and Crazy Tao.
Eudemons Online Gameplay Screenshot

Source:
GMs Coming Online for Vampires!

http://eo.91.com/content/2011-07-20/20110720221826131.shtml

The exciting, free-to-play MMORPG Eudemons Online has just released a new expansion, Edge of Night! The Vampire class has brought so many new players in, and called the heroes of old back to experience the new wave of action in Cronus. But not only that, the GMs are coming to this gothic celebration, too!

For MMO players, what they care most about is a good gaming experience. That doesn't only require great graphics, interesting quests, and interactive community in game, but also offline events on the forums, Facebook, and in real life are just as important! People tend to enjoy the games which are more alive and vibrant. Therefore good events are essential for a successful game!

These few weeks, players in Eudemons Online have been crazy about the GM online events. We've got some exclusive news that there will be one GM event each week, in EO. Being inspired by the new expansion, Eudemons Online has come up with many novel ideas. GMs in EO take the shape of the cute, blue Pigephant, are easy to find and talk to, and they will be coming online to giveaway tons of gifts! There are different ways to get these gifts, each with exciting rules and are sure to be full of fun! Some of the events will test your knowledge of the new expansion, some will have you compete with your intelligence and speed, and others are just for some random fun!

According to the official news, there is going to be another GM online event, Hide and Seek, coming very soon. Players can go out and look for GMs and get something nice! However, the important part of GM events is not just the rewards, but the fun of communication with active GMs.

GM online events provide a great chance for GMs to get to know the people in game, their ideas and advice they have in mind, and then figure out what to do next. While at the same time, players can have fun with GMs, share their problems in game, and talk to them like friends! Eudemons Online has made these events successfully, and will continue to bring up more interesting and exciting GM online events in the future!
Next Article
Today, Turbine has released a new batch of screenshots from the upcoming expansion for Dungeons & Dragons Online – Shadowfell Conspiracy...
by MissyS
An early copy of this week's SMITE patch notes has been posted on HiRez forums showcasing multiple changes as well as the announcement of...
by MissyS
The update is adding the newly enhanced campaign which is complete with full voiceover for all dialogue, new missions, and new cutscenes.
by MissyS