Allods Online launches Rise of Gorluxor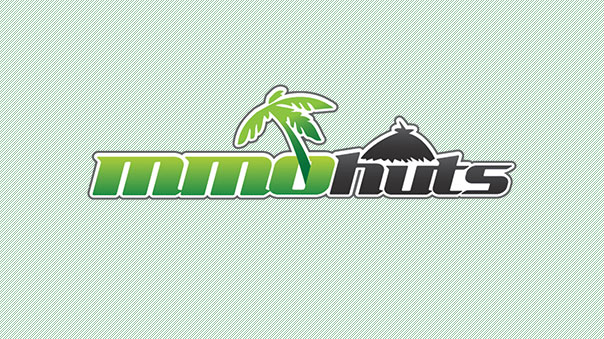 Gala-Net's Allods Online has now updated with the latest patch, version 1.1.02, The Rise of Gorluxor.
The major update adds two new bosses in Gorluxor's Tower – Kazul the Astral Watcher and the final boss, Gorluxor himself. Also in the patch is a major re-balancing for five archetypes archetypes, a new Imperial zone, an improved Astral and Arena of Death, along with a new in-game calendar, emoticons, improved emotes, ready check, and a Looking for Group feature plus more small fixes and changes.
Gala-Net (gPotato) also publishes Aika Online, Fly For Fun, and Tales Runner.
Allods Online Gorluxor Screenshots:
Source:
Allods Online Patch 1.1.02 is now Live!

Free to Play publisher Gala-Net is pleased to announce the Allods Online expansion, Patch 1.1.02: The Rise of Gorluxor, is now live!

The new patch will introduce tons of new content to the game while continuing to improve on existing features.

Exciting new content includes:

• Two new bosses in Gorluxor's Tower! Along with Kazul the Astral Watcher, players can fight against Gorluxor himself and finally put an end to his sinister machinations!

• Major rebalancing for multiple archetypes! Multiple archetypes have been significantly rebalanced. The psionicist and scout archetypes have been majorly revamped and the paladin, warrior, and mage archetypes were also fine-tuned. All characters of those archetypes will receive a free re-spec.

• A new Imperial zone! A new zone called the Dream Factory has been added and will contain a plethora of quests for lower level Imperial players.

• New social features added! That's right – the social features of the game have been greatly expanded. This includes an in-game calendar, emoticons, an improved emote system with the ability to hotkey emotes, a ready check option for raids, a Looking for Group function, and more!

• An even better Astral! This patch introduces brand new allods for Astral adventurers to explore. It also improves upon many of the ship devices and further tweaks the mechanics of Astral exploration.

• A revamped Arena of Death! The Arena of Death has been significantly changed and improved, and now players have a chance to win legendary items if they can survive its challenges!

More information on Patch 1.1.02 can be found in the full patch notes.

For upcoming events and community information please visit the Allods Website.

And don't forget to Like us on Facebook, follow us on Twitter, and subscribe to our YouTube channel!
Next Article
Gravity Interactive has announced plans for its first Requiem Online update of 2013, scheduled to launch on January 15.
by MissyS
Dream Square will reveal its next blockbuster title New PAL Online at Gamescom and the company is proud to present brand new posters and a gor...
by MissyS