Seal Online: Eternal Destiny launchs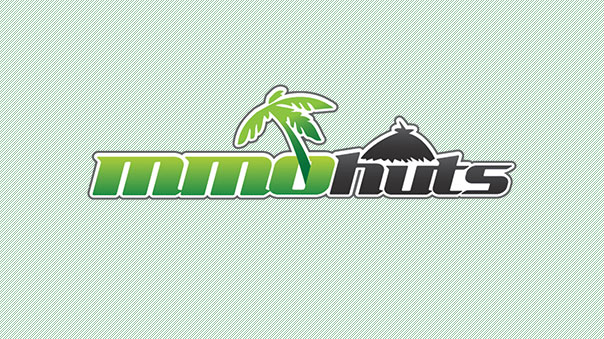 YNK Interactive has relaunched Seal Online today with Eternal Destiny, a new version with expanded content.
The "new" MMO offers the same world and lore, but adds new features and content, including a party match system, couple leveling with extra perks, cross-server guilds and raids, crafting, new character profiles, the ability to polymorph into other creatures, PvP in the new Catacombs Arena, and many new pets that can be raised and evolved.
YNK Interactive also publishes K.O.S. Secret Operations and Mir 2.
Seal Online Gameplay Screenshot

Source:
SEAL ONLINE: ETERNAL DESTINY LAUNCHED

The new anime MMORPG goes live

ORANGE COUNTY, Calif. – Oct. 05, 2010 – Online PC game publisher and developer YNK Interactive, announces the launch of the new anime MMORPG, Seal Online: Eternal Destiny.

"Rascal Rabbit and friends are back and ready to make a splash in the new anime MMO," says Peter Park, Game Coordinator for YNK Interactive.  "Current Seal fans will continue to love the cheerful land of Shiltz, while new players will fall in love with the new monsters, battles, and quests that's in store."

In celebration of the Seal Online: Eternal Destiny launch, 15% bonus Blynks will be given with every @Cash purchase, special items will be sold at a discount in the Item Mall, and several Autumn events will be held, where players can win in-game items to start off their journey in the new Shiltz world.

Seal Online: Eternal Destiny retains the same vibrant atmosphere as its predecessor with its whimsical characters and colorful world, while enhancing game play with new features and content.   Game features include:
·         Speed Partying – Players can level quickly through a party match system conveniently located in the game's interface.
·         Couple Leveling – This system allows couples to gain matching costumes, prizes, and gifts while they play together.
·         Raiding – Players can gather their friends from other servers into guilds, to team up for battle against high level monsters.
·         Crafting – The crafting system allows players to refine weapons and armor with monster drops, in order to enhance their gear for special abilities and effects.
·         Character Profile – Profiles are available in game where players can share information about themselves for a more interactive community.
·         Morphing – The Polymorph system enables players to transform into creatures.
·         PVPing – Players can combat other players in the Catacombs arena to test their skills before battling real monsters.
·         Pets – There is a variety of pets which players can find, feed, raise, and evolve, to enhance game play.

Join all the festivities by downloading Seal Online: Eternal Destiny at http://sealonline.dontblynk.com.
Legend of Ares, a classic MMORPG, is returning to the West through RedFox, with an open beta starting August 4, 5pm PDT.
by MissyS
The first week of a new year always holds memorable and magical days. These days are the fresh start of our new journey, the essential time an...
by Mikedot
Perfect World Entertainment announced that Elemental Kingdoms is available to download on mobile devices. Elemental Kingdoms is the ultimate s...
by MissyS