FreeStyle Street Basketball hosts "Play More, Get More" Event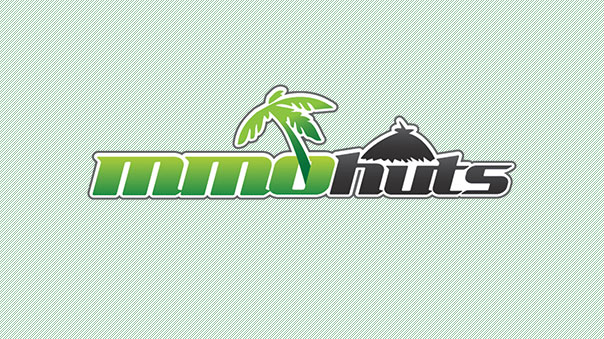 Between February 3rd and 16th, players of FreeStyle Street Basketball will be able to earn extra rewards just for playing the game.
The event, "Play More, Get More," will reward extra game points and items the more games players play. The items include Devil's Horn, the J-Mask, and the Paper Bag Mask, and they contain special attributes not available on their item-shop versions.
The Original Press Release:
FreeStyle MMO Basketball hosts "Play More, Get More" Event

Seoul, February 4 – MMO game portal GameKiss.com announced that FreeStyle Street Basketball will host the "Play More, Get More" event between Feb. 3 and Feb. 16.

All FreeStyle users can join in this event and enjoy the advantages regardless of their levels. Instead of separate missions or requirements, all they need to do is play the game and receive various rewards and items depending on the number of basketball matches they play.

During the event, points and items will be given proportionally to the number of matches gamers play. For instance, 1,000 to 5,000 game points are given when gamers play one to 29 matches. When playing 30 to 110 matches, gamers will be given special items including the Devil's Horn item, the J-Mask item and the Paper Bag Mask item with added attributes that are not available in the item shop.

Number of Matches Rewards
1 ~ 10 1,000 Points
11 ~ 19 3,000 Points
20 ~ 29 5,000 Points
30 ~ 49 Devil's Horn with +2 Running Attribute
50 ~ 69 Devil's Horn with +3 Running Attribute
70 ~ 89 J-Mask with +3 Running Attribute
90 ~ 109 J-Mask with +4 Running Attribute
110 or above Paper Bag Mask with +5 Running Attribute

"This is an event where the more gamers play, the better items they can obtain. They will have many opportunities to obtain good items when they enjoy the game as they always have," said RomaN, Chief GM of GameKiss.

"We have prepared a lot of event rewards users will absolutely like. We hope many users participate in this event."

More details about the new event can be found at the official website of FreeStyle Street Basketball: http://freestyle.gamekiss.com.
Next Article
WEBZEN is set to release the first content expansion, titled "Myth I: Wrath of the Berserkers", in the last week of May.
by MissyS
Hi-Rez Studios announces the tournament details for its Path to the $100,000 SMITE Tournament.
by MissyS
JamesBl0nde is now live on Twitch.TV playing Path of Exile: Sacrifice of the Vaal in the Ambush League! Watch the team gaming it up and get a ...
by MissyS