Champions of Mytheon Package For Sale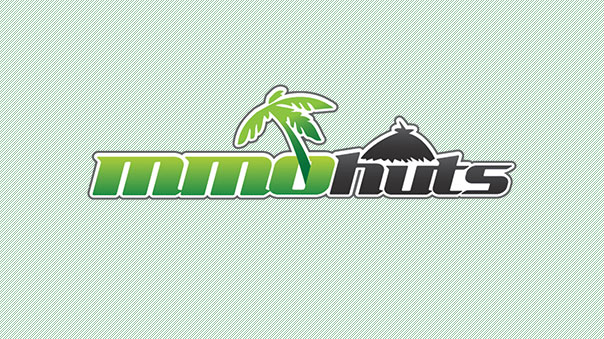 If you haven't tried the new MMORPG / RTS Mytheon by UTV True Games yet, do your self a favor and check it out. If you have already played it and love it, than a new exclusive package that's for sale could be worth checking out.
For a limited time, the publishers of Mytheon are offering a premium 'Champions of Mytheon' package for $129.95. That's a lot of money, especially for a 'free to play' game supported by optional microtransactions. The question is, what's in the package?
Here's  a taste of what's included: 2500 Mytheon Coins, 50 Flowing vitiality Elixers, 50 Elixers of Combined Wisdom, 25 Death Defying Elixers, one Item Lottery Pack, and one Large Stone Bundle (vlaue of $94.50.) The first 2,000 players who purchase the package will get their name added to the game's credits, recieve a poster signed by the development team, a tee-shirt, and access to the complete game a week before other players.
Other advantages include having all inventory slots unlocked, a 15% discount for all future Mytheon Coin purchases, and three powerful in-game weapons.
Prior to Mytheon, True Games released the action-MMORPG Warrior Epic. The Champions of Mytheon package isn't for everyone, but it has a lot to offer hardcore fans. Read the full details below.
Full Release:
Limited Time Offer Gives Players Access To Premium And Exclusive Equipment, Discounts, And Sneak Previews Of Future Play Areas Within The Highly-Anticipated Online Multiplayer Action/RPG

Austin, Texas (June 9, 2010) – UTV True Games, an international multi-player online game developer and publisher announced today the full details behind the Champions of Mytheon package for the highly-anticipated online, multiplayer Action/RPG with strategic game play, Mytheon. The package is available for a limited time and will allow players access to premium and exclusive equipment, discount currency and sneak previews of new content before it releases. The limited Champions of Mytheon lifetime package is available for a one-time payment of $129.95 for the first 2,000 players at www.MytheonGame.com/Champions.

For the lucky first 2,000 players, this highly exclusive package will include 2500 Mytheon Coins, 50 Flowing Vitality Elixirs, 50 Elixirs of Combined Wisdom, 25 Death Defying Elixirs, one Item Lottery Pack and one Large Stone Bundle valued at $94.50 USD. In addition to securing their exclusive place in the Mytheon community, "Champions" will also receive their real names listed in the Mytheon credits, a limited edition Mytheon poster signed by the development team, a unique tee-shirt and game access to new content one week prior to other players. Champions will also gain exclusive access to experience content from the upcoming expansion pack for Mytheon – the land of Egypt — in a special test server where only they are given entry, along with a special forum signature that is only available to them.

This list of exclusives doesn't end there; Champions will receive three special weapons, one per class that will be visually unique, statistically powerful, level with the characters and only available to Champions package purchasers. The package will come with all inventory slots unlocked, a $20 USD value, and a 15% discount on Mytheon Coins for the lifetime of their account. Champions will also be able to display their status with an in-game badge identifying them as a Champion and flagged for entry into all future UTV True Games products' beta test periods.

To kick off the launch of the Champions of Mytheon Package, UTV True Games will host a Weekend Fit For The Gods Contest! The first 2,000 Champions are entered to win a fabulous prize package worth $3,500 that includes two roundtrip tickets to Las Vegas, three-day/two-night accommodations at Caesar's Palace, and $1,000 each in spending money! For a complete list of rules and regulations of the contest, visit http://www.MytheonGame.com.

"The Champions of Mytheon package is truly an 'overstuffed' offering with unbelievable in and out of game goodies, head starts, and exclusive gear," said Peter Cesario, director of new business and product development at UTV True Games. "We are genuinely excited to reveal this limited time package for fans of Mytheon."

Mytheon is an online, multiplayer Action/RPG with strategic game play where players experience classic mythology come to life and challenge legendary gods to define their own fate. Players, or "Stonecasters," are powerful humans imbued with the ability to cast spells, summon minions, and erect structures that aid them in battle. An assortment of classes are available that approach combat differently and offer a range of unique, cinematic abilities.

For additional details on Mytheon and to sign up for the open beta test please visit: http://www.MytheonGame.com.

To follow all the latest news, please visit http://www.facebook.com/mytheon, http://twitter.com/mytheongame and http://www.youtube.com/mytheongame
Next Article
On the heels of the #SharetheLove event from NTales in February, they will continue with bigger events with greater rewards.
by Ragachak
Digital Extremes has announced that Warframe's newest update, Operation: Breeding Grounds, is now live.
by MissyS
The first month of 2018 has even more exciting Black Desert Online news from Pearl Abyss and Kakao games.
by Ragachak