3on3 FreeStyle Announces Xbox One Giveaway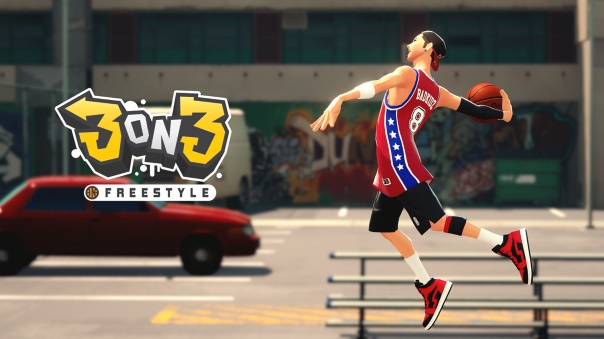 Joycity has announced a major giveaway event to celebrate the launch of 3on3 Freestyle on Xbox One, which has now surpassed 5 million downloads globally.
Via Press Release:
To thank all the players who have enjoyed and supported the game on both PlayStation 4 and Xbox One, Joycity will be running 2 events to give away major characters and points to be used in the game. Anyone who logs into the game on both consoles and play at least one game of '3on3 Mode' will be receiving premium characters Crista and Professor. Crista is a retired German soldier with specialties in block related skills and Professor is based on the legendary street basketball player, The Professor. Both premium characters are some of the most popular characters in 3on3 FreeStyle. Players who already have these characters will receive in-game points instead.
Players can also 'like' the 3on3 FreeStyle's official Facebook page and or 'share' the official event tweet on Twitter to be entered into a raffle where they can win in-game points as well.
The term sandbox has been thrown around a lot, but more often than not when you look further into a "sandbox" game, it isn't tr...
by Proxzor
Gameforge is proud to announce the 10th anniversary of Runewaker's Free-to-Play MMORPG, Runes of Magic.
by Ragachak
The Elder Scrolls: Online is officially coming to Stadia on the 16th of June, following a lengthy period of development.
by JFogerty