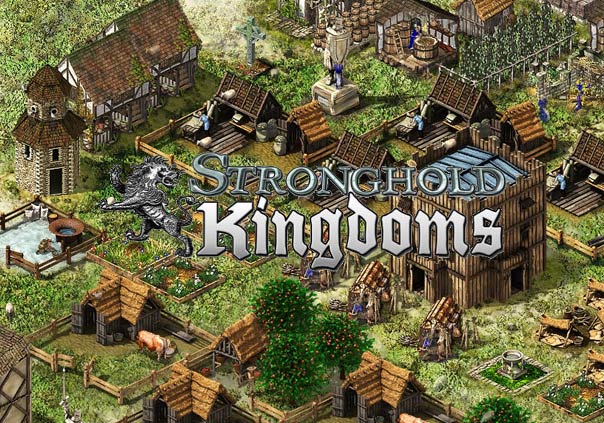 Stronghold Kingdoms is a MMORTS by Firefly Studios based on the strategy titles Stronghold and Stronghold Crusader, both which were massive successes in their days. The focus of Stronghold Kingdoms is on long-term, grand scale strategy, with each player playing a lord in charge of a handful of villages, in the context of a feudal Europe at war with itself. Build up your lands, raise an army, then befriend, dominate, or outright destroy your neighbors in the name of your House. This is a game of diplomacy where who you know might be just as crucial as what you can do, and making the wrong enemy can lead to a brutal, often sudden demise. Though keep in mind, this is a long term experience, and the slow but steady progression can be boring at one moment, or incredibly rewarding when the action picks up. In any case, Stronghold Kingdoms is for the builders and strategist in you.
Features –
Build & Progress – See your village rise from a single building to a large and overflowing city. These are the core of the game, and can be pillaged, damaged, or even razed by your enemies. Beware.
Character & Coat-of-Arms Customization – While the character customization is not very deep, there can be as many different coat-of-arms as there are players, with potential for both realism and hilarity.
Research & Quests – A system of research lets you progress through new discoveries, while quests reward you for experimenting and exploring.
Factional PvP – Though you can, and will fight your own battles, much of the action revolves around huge Houses (composed of player factions) struggling against one another for territory and honor.
Grand Strategy – In addition to military action, other elements like agents and ability cards come into play, adding a layer of unpredictability to the action. Think that castle's undefended? Think again.
Status: Released
Release Date: May 28, 2009
Business Model: Free to Play
Developer: Firefly Studios
Publisher: Firefly Studios
Category: Stand-alone
Genre(s): 2D, Adventure, Strategy
Platforms: PC, Mac

Pros:

+Competitive, community oriented experience.
+Insanely addictive village building gameplay.
+Recycled yet excellent soundtrack.
+Different geographical regions for different languages.

Cons:

-Aged and recycled graphics.
–Long-term, very time consuming gameplay.
–Trading card system is a bit bland.
–Paying players have significant advantage



Recommended System Requirements:

OS:Windows XP SP2, Windows Vista SP1, Windows 7 & Windows 8 (Windows Updates recommended)
CPU:1GHz or faster
RAM:512Mb RAM for Windows XP (1GB for Windows Vista & 7)
GPU:DirectX 9 Compatible Graphics Card
HDD:300 MB