Dizzel Hardcore Action Shooter Starts Beta Test June 20th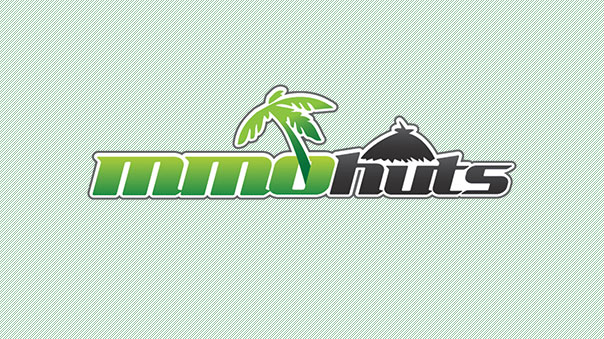 OGPlanet is excited to announce that the first Beta test for Dizzel, an eagerly anticipated new action shooter from Neowiz and NS Studio, will begin on June 20th. Players interested in joining the Beta test can register now at http://www.DizzelGame.com. Featuring fatality-style executions & multiple unique game modes full of hardcore shooter action, Dizzel will be entering the online, free-to-play, shooter space by storm.
One of Dizzel's biggest draws is its visceral, hardcore action, featuring 'Executions' that give players the ability to perform a variety of unique fatalities on nearly dead foes, depending on the character and weapon they happen to be using. These Mortal Kombat-esque finishing moves can be unleashed in a variety of inventive game modes, which feature the ability to play as killer mechs or powered-up boss characters, or even engage in four-team firefights. From unloading your assault rifle in the face of your enemy to hacking them to bits with a giant axe, Dizzel's bloodlust knows no bounds.
Dizzel is a hardcore action shooter developed by Neowiz and NS Studio. Set in the not too distant future, Dizzel features non-stop, heart-pumping action through a variety of unique maps and game modes. Resembling the over-the-shoulder shooter style of Gears of War, Dizzel bolsters a variety of powerful weapons, from assault rifles and shotguns to massive swords and axes, to slay your enemies. Combined with a variety of unlockable skills and power ups, the bloodthirsty soldiers of Dizzel leave a trail of carnage and bodies in their wake.
Once ready for battle, Dizzel features multiple exciting and unique game modes to unleash your onslaught of destruction, such as Predator Mode, where the player becomes an unstoppable force with intense boosts in speed and attack damage, not to mention a giant ninja sword for dicing through enemies. If this mode doesn't satisfy your need for carnage enough, then take turns hunting down your foes as mechanized war machines. These killer sentinels know no mercy as they laugh at your attempts to destroy them with mere bullets while chopping you in two. If you've got a friend you can trust, you can band together against 3 other teams in a four-way firefight. For the more traditional shooter fans, Dizzel comes equipped with a standard array of other game modes such as Team Deathmatch and Demolition as well. Dizzel will sate your thirst for lead-pumping action, no matter what type of shooter fan you are.
For more info, visit http://dizzel.ogplanet.com/en/intro.og
German-based MMOG publisher, EuroGameZ GmbH would like to announce that they have signed contract with JOYCITY for official European service o...
by Mikedot
The latest game in the EMPIRE brand by Goodgame Studios is EMPIRE: Age of Knights, and is available globally.
by Ragachak