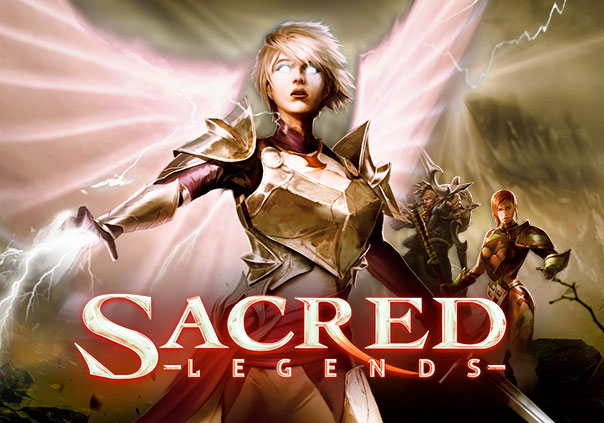 Sacred Legends is a free-to-play mobile action RPG developed by FISHLABS for iOS and has an expected release in the future for Android. In Sacred Legends the Demon Lords are planning to re-open the Gates of Hell and plunge the kingdom of Ancaria into chaos. Only you can stop the Demon Lords evil plans and prevent Ancaria from going up in flames.
In an exciting singleplayer campaign you will be able to free Ancaria from its demonic oppressors with your own character that can be of one of three different classes: Seraphim, Warrior, or Archer. You'll also be able to team up with other players to form powerful parties that can take on anything the Demon Lords wish to throw at you. Campaigns will be available in normal, veteran, and elite difficulties to provide varying levels of challenges to you and your friends depending on what you think you can handle. On your adventures you'll find exciting weapons, armors, and ornaments to equip your character with, as well as magical runes that you can use to craft your own immensely powerful gear with.
Sacred Legends also offers a PvP experience through arena battles. In the arena you'll be able to take on other players in heated matches as you try to make a name for yourself throughout the kingdom. Who wouldn't want to be in your party if you're one of the fiercest arena fighters around?
Character Classes:
Seraphim – A swordswoman, apt magic user, and valuable supporter. The Seraphim can handle herself at any distance in battle and even protect her party with shields and force fields.
Archer – Primarily a ranged combatant using bows who excels when his enemies are at a distance, but he can handle himself in close-quarters combat as well.
Warrior – A spear-wielding powerhouse who prefers to keep her enemies in close-quarters. She is a true force to be reckoned with on the battlefield.
Status: Released
Release Date: Jun 03, 2016
Business Model: Free to Play
Developer: FISHLABS
Publisher: FISHLABS
Category: Mobile
Genre(s): 3D, RPG, Fantasy
Platforms: iOS

Pros:

+Attractive animations.
+Diablo-esque appeal to loot.
+Classes have very different roles.
+Intense boss battles.

Cons:

-Gender locked classes.
-Not much to do at end-game.



Recommended System Requirements:

OS: iOS 7.0 or later
HDD: 99.4 MB