Three new contests for Pangya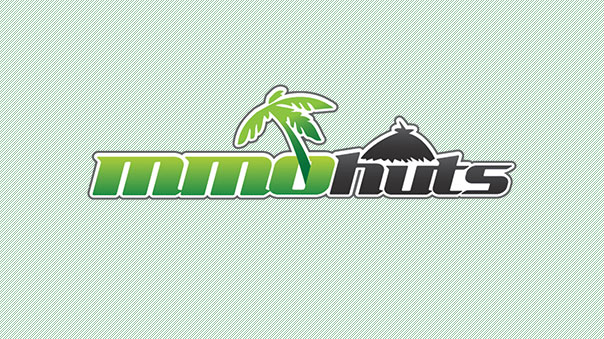 Three new contests are headed for Pangya players this September.
In the pirate comic contest, players must draw a Pirate-Pangya themed comic strip. All entries will earn a prize, with special prizes (including a feature in the Ntreev Newsletter) for first through third place.
The back-to-school Attendance event will reward players with an Attendance Stamp every day they log in to Pangya; these stamps can then be turned in for rewards including Time Boosters and Pang.
Finally, the new guild leader contest will help players form and find members for their guilds. Players will submit screen shots of themselves, and explain about their guild and how they'll make it successful. The top 10 chosen by GMs will be given a Guild Creator and Guild Designer Kit, and all players will have the opportunity to browse entries and find a new guild before the new system releases.
Pangya Gameplay Screenshot

The Original Press Release:
NTREEV KICKS OFF ALL-NEW PANGYA CONTESTS AND EVENTS

Pirate Comic Contest, Back-To-School Attendance Event And The Guild Leader Contest Will Give Players A Change To Stretch Their Creativity In The Popular Online Golf Game

Irvine, Calif., September 8, 2010 – Ntreev USA, a leading online game developer and publisher, launched three all-new events for its popular online golf game, Pangya. There is something for everybody in these fun-filled new contests that kick off starting today: Pirate Comic Contest, Back-to-School Attendance Event and the Guild Leader contest. For more information on the events and to join in on the festivities players can visit Pangya September Events.

Pirate Comic Contest
Ahoy Matey! To celebrate this month of pirate fun, Pangya is hosting a comic strip contest for all players. Players are challenged to draw a Pirate-Pangya themed comic strip that includes any of the Pangya characters or caddies. All participating players will receive a prize, and special prizes will be awarded for 1st through 3rd place including a chance to be featured in the Ntreev Newsletter!

Back-to-School Attendance Event
It's Back-to-School time and the Maga Academy of Pangya is checking everyone's attendance and rewarding students with good attendance. Players will receive an Attendance Stamp in their mailbox for everyday they log into the game. Players can collect the stamps and receive awesome prizes including Pang, Time Boosters and much more!

Guild Leader Contest
With Guilds approaching soon, Pangya wants to give players an opportunity to promote their guild while winning prizes! The new guild system will now allow players to create their own guild or find a guild for them to join. This is a great event for players to join in if they are not sure which guild to join or if they have always wanted to make a guild of their own. In order to participate – players with rank of Junior E – will need to submit a screenshot of themselves, explain who they are, what their guild is, what makes the player a great guild leader and why people should join their guild. GMs will choose the 10 most promising guild leaders and reward them with a Guild Creator & Guild Designer Kit on Guild Launch day. The Guild Creator will let players create a guild and the Guild Designer lets them register their guild mark. And for players who aren't the "leader type," they can still read all the entries and decide which guild is best for them!

Pangya is a casual online multiplayer golf game that simulates the exciting sport of golf in an anime-inspired style with an immersive fantastical storyline. With varied landscapes from captivating desert backgrounds to lush green tropics, snowy wonderlands and more, players will find that the once peaceful island of Pangya was interrupted by evil forces that vowed to destroy the purity of Pangya's serene nature. It is finally up to the citizens of Pangya to restore it to its former glory by placing the Comet in its rightful place so that nature can be revived. Players will find themselves deeply submerged into a competitive field where they will experience a surge of emotions from excitement to heart-stopping determination of putting the last critical shot amidst mystical elements such as fire-breathing dragons to save Pangya. Players can go head to head in Tournament, Pang Battle, Team Match or Family Mode. Join Pangya and escape to paradise and swing for the heavens!

Pangya is free for players to download and play, while some items in the game including certain characters, clothing sets, new equipment and accessories will be available to purchase via micro-transaction. The in-game currency in Pangya, called Pang, allows players to purchase items from the game's shop that will upgrade a character, provide new inventory and equipment, allows them to send gifts to other players and more. Gamers can earn Pang by finishing a hole at par or better and by showcasing powerful shots.

For more information about Ntreev USA visit www.ntreev.net.

For more information on Pangya, please visit Pangya September Events
Next Article
Today, InnoGames released a new feature in its strategic city-building game Elvenar: Fellowships.
by MissyS