*Note: This game has been cancelled or shut down and isn't available for play.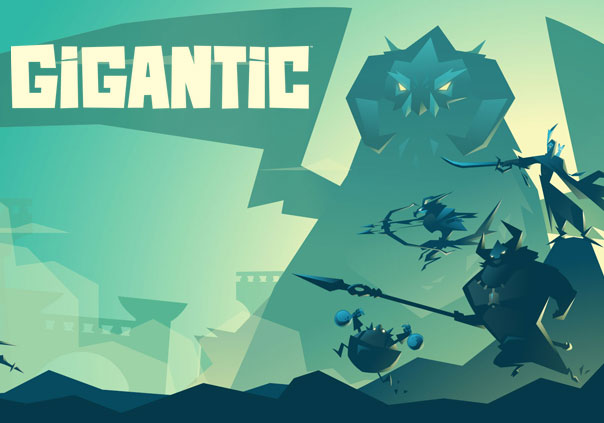 Gigantic is a MOBA-style team action game where heroes battle alongside a massive guardian in a fight for supremacy. Developed by Motiga, an independent game studio in Bellevue, WA, players can immerse themselves into a visually pleasing world where skill and wits will be the factor between victory or defeat.
Features:
Unleash your power: A mystical bond connects you and four teammates to your guardian, a magical behemoth too powerful for a single mortal to defeat. Protect your guardian as your team charges across the battlefield, then see it crush your enemies underfoot.
Unleash your creativity: Physics-based abilities let you invent new ways to amaze your friends and frustrate your enemies. The element of surprise is key as you use WASD controls to sprint, dodge, aim, destroy barriers, hurdle obstacles, and leap from danger to safety
Unleash your imagination: The world of Gigantic is a world of mystery, where airships soar over ancient ruins and a fantasy empire is yours for the taking. Charge into battle and lead your guardian to victory. Gigantic rewards the daring, the clever, and the swift.

Status: Shut Down
Release Date: Jul 20, 2017
Business Model: Free to Play
Developer: Motiga
Publisher: Perfect World Entertainment
Category:

Stand-alone

Genre(s):

3D, MOBA, Shooter

Platforms:

PC, Xbox One


Editor's Score: 4/5

Pros:

+Great Visuals
+Good Hero Design
+Fresh Take on the Genre

Cons:

-Historically Low Playerbase



Recommended System Requirements:

OS: Windows 7+ 64-bit
CPU: 2.6Ghz+
RAM: 6 GB
GPU: GeForce GTX 580+, DirectX 11.1-compatible video card (Nvidia or AMD only)
HDD: 10 GB



Description: Gigantic is a MOBA-style team action game where heroes battle alongside a massive guardian in a fight for supremacy. Developed by Motiga, an independent game studio in Bellevue, WA, players can immerse themselves into a visually pleasing world where skill and wits will be the factor be
Key features planned for implementation in this list include the first test of the crafter building system, as well as ability customization b...
by DizzyPW
Taitale Studios has just released a news update for their crowdfunded MMORTS title Novus AEterno, with new details regarding the game's e...
by Mikedot