Block N' Load Hosts Valentine's Day Weekend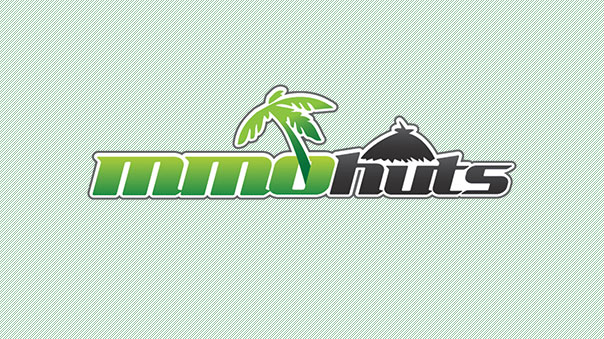 Big bombs are red, acid is green; Eliza and Tony make a cute/deadly team! Love is in the air in Block N Load this weekend, with the launch of a new 8-bit inspired Valentine's Day map called Love Hurts, as well as the beta debut of the game's ranked mode. Playable from today until 15th February, ranked mode is open to any player with a level 20 hero and who have completed 10 matches of the game.
The limited access to ranked mode is the first opportunity for competitive players to come together and fight it out to top the tiered rankings.
"Naturally, there's a lot of love in the team for Block N Load, so we wanted to share some of that with our fantastic band of beta players," said David Solari, vice president of Block N Load. "The limited time availability of the game's ranked mode will give us valuable feedback and insight into where we can improve things ahead of launch. We are eager to receive as many opinions and thoughts from players following their experience with the new mode this weekend."
"We're also looking forward to seeing relationships tested to breaking point as teams face off in the new Love Hurts arena," he continued. "We think we're onto a win-win situation visually. If you like your Valentine's a bit saccharine, then all well and good. If not… well, you can always go for some explosive remodelling!"
Next Article
After several beta tests, live conventions, media and press showcases, Boss Key Productions has unleashed their premiere FPS title.
by Mikedot
WEBZEN, a global developer and publisher of online games, announces that the long-awaited Archlord 2 will enter Open Beta today.
by Mikedot
Mystera Legacy is a 2D MMORPG sandbox game that is very familiar, made in the style of a lot of the iconic Game Maker Pro games.
by Proxzor