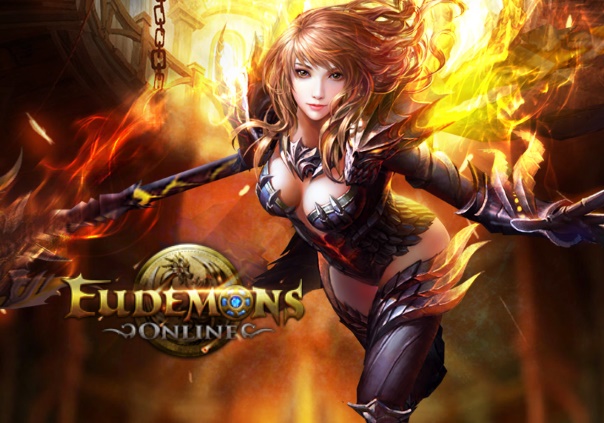 Eudemons Online is a free-to-play fantasy MMORPG set in the mythic fantasy world of Cronus. Players pick from one of 7 classes: Warrior, Mage, Paladin, Vampire, Necromancer, Shadow Knight and Elf Ranger; allowing players access to a wealth of skills and unique Eudemons to help on their quest.
Eudemons, as the game is named for, refer to the robust pet system that allows players to hatch, evolve, train, and enter battle with over 100 different Eudemons, bringing up to three into battle at one time.
The game gives experience at lightning speed, making it possible to reach level 20 in only 15 minutes of game play just by grinding some of the low level enemies. One of the other features of Eudemons Online are the PvP mechanics, which span from player vs. player dueling and open world player kill to all-out legion wars and PvP tournaments.
Features:
► 7 Unique Classes – play as seven unique classes, male or female: Warrior, Mage, Paladin, Vampire, Necromancer, Shadow Knight and Elf Ranger.
► Eudemon System – collect over 100 unique Eudemons that can be hatched, evolved, leveled, and brought into battle to help as a shield, an attacker, or a support.
► Legion Wars and Tournaments – join up with a Legion and partake in the game's Legion Wars where Legions duke it out for the top ranking, or partake in tournaments to raise your individual rank.
► Social Focus – get the aid of a friendly mentor, marry a significant person, and join a Legion of active, similar-minded players.
► Experience Skills – on top of regular class skills, every class has an XP skill which allows them to unleash massively destructive attacks once their experience bar fills.
► Group Dungeons – join a party of other players and descend into one of the game's many dungeons, offering great reward for those who complete its trials.

Status: Released
Release Date: May 15, 2016
Business Model: Free to Play
Developer: TQ Digital Entertainment
Publisher: NetDragon Websoft
Category:

Stand-alone

Genre(s):

MMO

Platforms:

PC


Pros:

+Low system requirements
+Regular Events

Cons:



Description: Eudemons Online is a free-to-play fantasy MMORPG set in the mythic fantasy world of Cronus. Players pick from one of 7 classes: Warrior, Mage, Paladin, Vampire, Necromancer, Shadow Knight and Elf Ranger; allowing players access to a wealth of skills and unique Eudemons to help on their
This exciting expansion is going to be released on Aug. 5th, coming along with a brand new class, the Shadow Knight.
by MissyS
With a show floor full of space shooters, including the titanic Dreadnought and Elite: Dangerous, it was too easy to overlook Infinium Strike.
by MissyS
Square Enix® today released a new trailer for FINAL FANTASY ® XIV: A Realm Reborn ® that focuses on the terrifying threat of the Primals th...
by Mikedot