World of Warships Welcomes German Battleships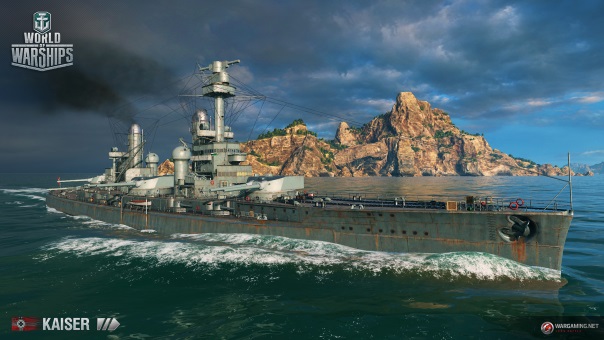 World of Warships has welcomed a line of German battleships in its latest update, welcoming eight new warships to the German fleet.
Artur Plociennik, Global Publishing Producer for World of Warships, said:
We're extremely excited to be finally letting these fearsome German vessels loose on the battlefield. They're versatile warships that are adept at bringing the battle to the enemy. Plus, with British ships on their way, it's just another way we're giving players as much freedom as possible to make the battle their own.
German battleships dive into the heart of combat, bringing to players several iconic heavy-hitters: the legendary Bismarck (Tier VIII) with its vast expanse of armor and 8 main caliber guns in 4 turrets; the strongly armored Bayern (Tier VI); and the tough Großer Kurfürst, whose strong torpedo protection, enhanced horizontal armor and more advanced AA guns can even compete with mighty ships such as IJN Yamato and USS Montana.
German battleships leverage thick armor, a high rate of fire, and powerful secondary weaponry to make them extremely tough in close quarters combat. At the top of the branch, these vessels also benefit from "Hydro-acoustic search" equipment, which allows them to rapidly detect nearby opponents. In short, German battleships are perfect for the captain who isn't afraid to get up close and personal.
This fall, players can also expect the first branch of the British fleet, starting with 10 British cruisers including Caledon, Leander, Edinburgh, and Minotaur. Guests to the Wargaming booth at gamescom 2016 can even get a first glimpse of the new line today, during the World of Warships presentation, commencing 12PM (GMT +2) at the Wargaming B2C booth.
Next Article
Artosis, Azubu and HungryApp have teamed up to produce a two day introductory competition of Hearthstone: Heroes of Warcraft through the OTK H...
by Mikedot
Starting today, MU Online's Speed Event Server is officially live, offering double xp until April 10th.
by Ragachak