World of Warplanes Adds Two Brand-New Modes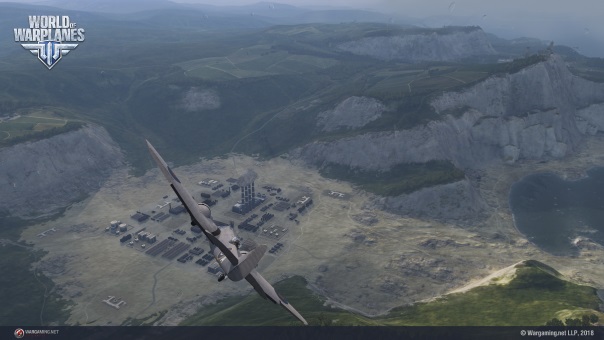 A limited-time event is coming to World of Warplanes, to let players earn two unique warplanes for their squadron. The Operation Westwall event kicks off on March 2nd, and let players take on two innovative modes: Invasion and Attrition Warfare, for a pair of Tier IV and higher warplanes. Players can expand their tactics and experience the battle like never before in the new Invasion mode, which pits a defending side against an attacking force. At the start of the battle, the defending team owns several sectors and must defend them while the other team's mission is to capture those sectors before time runs out. After capturing each sector, the attacking team accrues additional time to assault the remaining the sectors in search of victory. Both teams have a limited number of respawns, so communicating with your teammates and playing smart is key. Attrition Warfare missions are centered around destroying enemy crafts and controlling sectors. The more sectors controlled by a team, the more important each loss of aircraft is for the opponent. This mode has no respawn limit.
Playing these new modes and completing battle missions will give pilots a chance to earn two brand-new Tier VIII vehicles: the Dornier Do 335A-1 Pfeil and the Curtiss XF-15C. The Dornier Do 335A-1 Pfeil was Germany's fastest piston-engine aircraft, armed with devastating bombs. The Curtiss XF-15C was one of the US Navy's fastest fighters and shooters of its time; only 3 such aircraft were built. These new modes will of course, come with new maps inspired by real-world locations, Lighthouse and Winter War.
Hi-Rez Studios announced that the mythology-themed action game SMITE is now officially in open beta for Playstation 4.
by MissyS
Back in June 2006, there were just two hardcore classes, the Warrior and Mage. After that, the Paladin, Vampire, and Necromancer soon joined i...
by Mikedot