SMITE Introduces Ne Zha and Twitch.TV Integration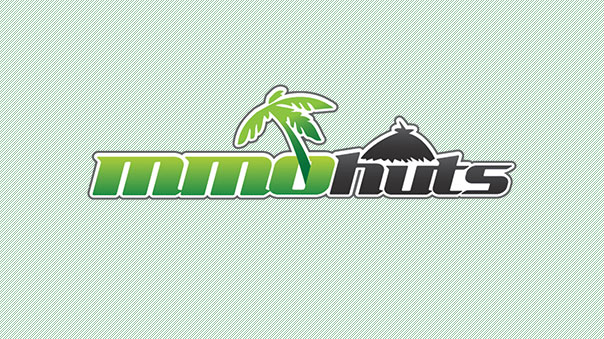 Today, Hi-Rez Studios has released a new update for SMITE that includes an all-new god and Twitch.TV integration. Hi-Rez also recently released their new mode Assault.
The new Chinese god, Ne Zha, comes with the powerful passive ability Child of the Lotus. For his basic attacks he utilizes a four-swing chain attack, with the final attack dealing damage to all enemies in front of him. When Ne Zha dies, his indomitable spirit is reborn from a Lotus at his location, healing nearby allies every second while increasing their protections. Watch the latest reveal video to find out more about this God!
The new ARAM (All Random All Mid) mode Assault is now available for players to play. This mode sees two teams of five players going head-to-head in one giant, Norse-themed lane. Minions and Towers remain, but since players have a god chosen for them at random and cannot go back to base unless they die, it makes for exciting and frantic battles.
With Twitch.TV integration, players can now stream their matches live directly from the game without additional third party software. Streaming will also give players the opportunity to earn specific achievements based on their total broadcast time. To celebrate the Twitch.tv integration, the exclusive skin Twitch Ymir will be awarded to those players who stream for 5000 minutes using the new in-game Broadcast functionality. Twitch.TV functions will be continually improved over time.
Also, players who have reached level 30 will be rewarded earlier with the Cacodemon Ymir Skin. Players that have already reached Level 30 should have the skin automatically unlocked following their first full match (that earns XP) after the patch. Those who are not yet at level 30 shouldn't worry however, as they will still have until the game's official release to reach level 30 and get the skin.
Additional changes can be found in the patch notes.
Next Article
From September 18th until October 1st, Rogue Drones are coming back to EVE Online in a limited event.
by Ragachak
NGames has today revealed the character classes for upcoming free-to-play fantasy action MMO, Rainbow Saga.
by MissyS
Fantasy Earth Zero officially launches today, May 18. The game is celebrating its launch with numerous in game events ranging from bonus XP to...
by Guest