World Of Tanks Launches Update 7.4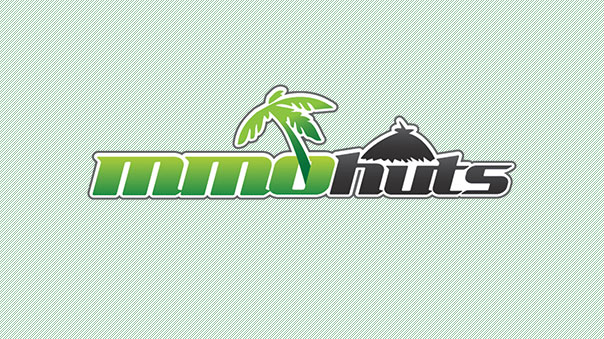 Wargaming has launched its latest update, 7.4, for World of Tanks.
The update introduces two new game modes: Encounter Battle, where two teams fight over a single base, and Assault, where a defending team holds out against their enemies. Two new maps – Widepark and Airfield – offer new locations to face off against the opposition. The French tech tree gets an update with new long range SPGs and eight new tank destroyers.  Players will also discover new premium content for the German and Russian trees.
Wargaming.net also publishes World of Warplanes and World of Battleships (in development).
World of Tanks Update 7.4 Trailer

Source:
Update 7.4 for World of Tanks Now Available

New Game Modes, Armored Vehicles and Battle Arenas Enter the Fight

20th June, 2012 — Wargaming, the award-winning global videogame developer and publisher, announced today the release of Update 7.4 for its distinguished free-to-play MMO action game World of Tanks. The update introduces some sweeping changes to the game, including two news game modes, an impressive collection of new French armored vehicles, new maps and two premium machines for the Soviet and German tech trees.

Encounter Battle and Assault, the two newly introduced game modes, will provide players with innovative new gameplay experiences that emphasize strategic team gameplay. In Encounter Battle, two opposing teams must fight over a single base. In Assault, one team must defend a single base against an opposing team, who must capture the point at all costs.

"Update 7.4 and its two new game modes definitely refresh the game and bring more exciting and challenging combat tasks to players", comments Mike Zhivets, producer of World of Tanks. "The addition of new French SPGs and tank destroyers only enhances the game's already deep strategic and tactical gameplay".

Update 7.4 sees the French tech tree updated with new long range SPGs including Renault BS, Lorraine 39 L AM, AMX 105 AM, AMX-13 F3 AM, Lorraine 155 (50), Lorraine 155 (51), Bat. Chatillon 155, boosting excellent possibilities for thoughtful, slow-paced combat ground action. For even more firepower, the French reinforcements also include eight new tank destroyers: Renault FT AC, Renault UE 57, Somua Sau 40, S 35 CA, ARL V 39, AMX AC de 100, AMX AC de 120, AMX 50 Foch.

For players looking for new ground to conquer, Update 7.4 also delivers two new, diverse maps. Widepark brings the fight to a dense labyrinth of streets in a half-ruined European style town, ideal for deadly ambushes and dynamic "cat and mouse" games in an urban environment. Airfield takes players away to North Africa, where hilly terrain provides good cover from shelling and airbase installations satisfy those who like deliberate precision fire from higher grounds or high speed racing across open ground.

Update 7.4 also introduces new premium content, specifically for the Germany and Russian trees, including the Soviet made heavy tank IS 6 (tier VIII) and the German Jagdtiger, also known as the JagdTiger mit 8.8cm KwK 43 L/71 (tier VIII).

World of Tanks is the first and only team-based, massively multiplayer online action game dedicated to armored warfare. Throw yourself into the epic tank battles of World War II with other steel cowboys all over the world. Your arsenal includes more than 150 armored vehicles from United States, Germany, the Soviet Union, France and Britain, carefully detailed with historical accuracy.

A flexible system of authentic vehicle upgrades and development allows you to try any of the vehicles and weapons in the game. Whether you prefer to exhaust your foes with fast and maneuverable light tanks, make deep breaches in enemy lines with all-purpose medium tanks, use the force of giant tanks to eliminate opposing armored forces, or become a heavy sniper with long-range howitzers, each unit type has its own advantages and can be extremely effective when operated by a true tank ace.

But being a great tank commander alone isn't enough to win! In World of Tanks, it's all about teamwork. Victory is achieved by combining your combat skills with those of the other members of your team, each playing their own role on the battlefield. Just add your favorite strategy to build your own steel empire and manifest the indisputable authority of the tank power!
Next Article
KoramGame has announced that the open beta launch for Spirit Tales has been postponed to May 10. The launch was previously scheduled for April...
by MissyS
R2Games has now fully launched their latest title League of Angels today.
by Mikedot
Snail Games USA is preparing to launch its next MMORPG, The Chosen, and is now accepting applications for the game's closed beta.
by MissyS