Dragon Saga Introduces More In Legendary Update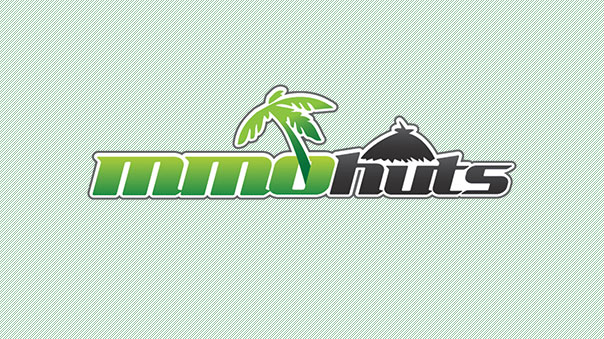 Gravity Interactive has announced the start of a series of updates for Dragon Saga – nicknamed the Legendary Update.
The update will update the game's graphics to offer a "sleeker" look, improving backdrops, characters, weapon & armor detail, and more. Chain Combo skills will be introduced to make Dragon Saga closer to an arcade fighting style, letting players chain attacks into high damage skills. Drops from dungeons will be improved to change level requirements, stat distribution, and prerequisites. Finally, the mini map will get a fix-up so that important NPCs are marked with icons to make it easier to navigate.
Gravity Interactive also publishes Ragnarok Online and Maestia.
Dragon Saga Gameplay Screenshot

Source:
DRAGON SAGA EVOLVES INTO LEGENDARY FORM

Huge Game Updates Coming Throughout 2012

Marina del Rey, California -June 20, 2012 – Gravity Interactive, a publisher of exciting massive multiplayer online role-playing games (MMORPGs), announced today the start of a massive content update that will progress throughout the year for their mystical MMORPG, Dragon Saga. With the recent addition of a playable Dragonkin race, players have the ability to undertake any of 34 classes across 6 base jobs while enjoying an all new amazing graphics update! Players who are ready to take on new challenges can jump straight into the side-scrolling action at http://playdragonsaga.com/

"Dragon Saga is a game with infinite amounts of untapped potential, and we're excited to be unveiling the new Legendary update!" said Vince Kim, Dragon Saga Producer at Gravity Interactive. "Overall, players will see changes and improvements that will fall under a dozen different categories. We're revealing just four of them today, and you'll hear more about the others in the future as the new content and updates continue throughout the summer."

Here's just a small sample of the many upgrades Dragon Saga will be receiving during the Legendary Update:

Updated Graphics

Since its launch in 2010, designers have worked hard to give the world of Dragon Saga a sleeker look without losing its anime-style charm. Now their efforts are ready to be shared with the world, as improvements from backdrops to characters, weapon and armor detail and much more will allow players to be drawn deeper into a mystical world.

Chain Combo Skills

No more boring attack buttons! New Chain Combo skills bring Dragon Saga's combat system closer, than ever before, to that of an arcade fighting game. Normal attack buttons can be chained into high damage skills. This new system offers a new way for players to show off their gaming skills.

Dungeon Drop Overhaul

In response to the feedback from our community, Dungeons and their item drops have been improved to provide a better play experience for everyone! Players will immediately notice changes in their gear, such as level requirement changes, stat distribution corrected, or pre-requisites added or deleted.

Mini-Map Improvements

Finding what you need in towns has never been so easy! Now important NPCs are marked with icons, so finding who you'll need to speak to has never been so easy. Map improvements will continue to be a focus for the Dragon Saga team.
Next Article
Call of Champions is fun! And that's pretty damn important. At present there are sixteen champions, based on one of the elements.
by Ragachak
Uncharted Waters™ Online, the historical massively multi-player online role-playing game (MMORPG), introduces a new game update, the Tower o...
by MissyS