WindSlayer 2 Officially Launches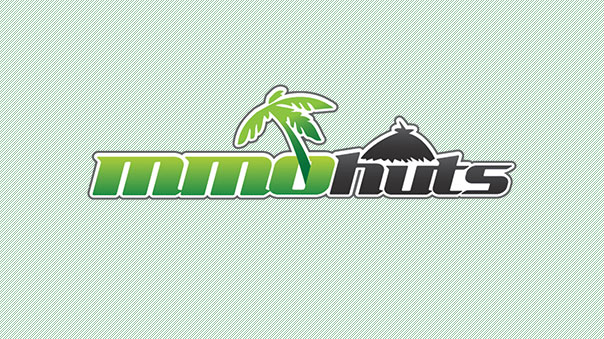 WindSlayer 2 has officially launched today.  The game is a 2D side-scroller that offers arcade-like gaming and fairytale-like graphics to draw players into the world of Beuritania.
WindSlayer 2 promises a variety of skills and spells, along with items to help defeat enemies. The game also offers a pet system and a mentoring system.  Fans of the game who create a website devoted to WindSlayer 2 may also submit their page to win in-game cash shop currency.
WindSlayer 2 is published by Ignited Games, which also publishes WonderKing.
WindSlayer 2 Gameplay Screenshot
Source:
WindSlayer 2 Slashes into Commercial Launch

Ignited Games Officially Launches its Fast Action, 2D Online RPG, WindSlayer 2

EL SEGUNDO, Calif. – Nov. 3, 2011 – Calling all online mages and warriors: The world ofWindSlayer 2 is officially open to explore and conquer. Ignited Games' 2D, side-scrolling, multi-player, online role-playing game (RPG) is live and ready for action. Fans of online fantasy free-to-play games can sign up now to play WindSlayer 2 at the game's official site.

"The detailed visuals, fast-paced action and community features in WindSlayer 2 really raise the bar for 2D side-scrolling online RPGs," said Peter Kang, CEO of Ignited Games. "Fans will find classic arcade-style gameplay with a unique art style that immerses players in the beautiful, fairytale-like world of Beuritania."

The game puts players on a journey in Beuritania to defeat hordes of monsters using acquirable skills, magic spells and items. Building on its predecessor, WindSlayer 2 features updated gameplay and in-game systems such as the pet and mentor systems that add re-playability.

The commercial launch will include the in-game Playground, which includes community features that connect WindSlayer 2 fans. Players can invite friends and guild members into private rooms for in-game socializing and community building. There also are multiple room scenarios to choose from, allowing players to party with a plan.

Furthermore, players who open a new WindSlayer 2 fansite, or run an existing one, can email their site's URL to WS2community@ignitedgames.com by Wednesday, Nov. 30 with "Fansite" in the subject line for a chance to win iCash, in-game currency for all of Ignited's games. Based on design, functionality and overall creativity, Ignited Games will choose the top three sites and award 10,000, 5,000 and 2,500 iCash to the first, second and third place winners, respectively. Also, the three winning sites will be featured on the WindSlayer 2 website.

Online gamers can now cast spells and clash swords as they fight foes and lay claim to rare treasures in WindSlayer 2 by visiting the game's website athttp://ws2.ignitedgames.com/. For the latest updates on WindSlayer 2, fans can "Like" the game on Facebook at http://www.facebook.com/WindSlayer2.
Next Article
Stunlock Studios, developers behind the PVP Arena Brawler Battlerite announced that its upcoming game has a set date!
by Ragachak
PoxNora Spirits Beyond adds 51 all new Runes, along with over 20 new abilities and mechanics to the game.
by MissyS
In mid-October, Conquer Online will witness the updates of the first wave of 3.0 features.
by MissyS