Aeria Games acquires ijji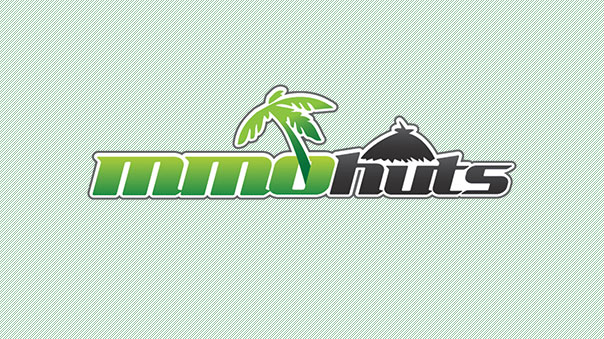 Aeria Games announced today that it has acquired the gaming portal ijji from NHN Corporation.
The agreement expands Aeria Games' portfolio to include active ijji titles, including Alliance of Valiant Arms and Soldier Front, along with preferential treatment and the first rights to publish NHN games outside of Asia. NHN also granted Aeria Games financial backing.
No details have been revealed yet as to whether the acquisition will require any special transitions for players of ijji games, or whether the transition between publishers will be seamless.
Aeria Games also publishes Eden Eternal and Repulse.
Alliance of Valiant Arms Gameplay Screenshot

Source:
AERIA GAMES Acquires ijji Games in Conjunction with INvestment Funding from NHN Corporation

Leading Free-to-play Online Multiplayer Publisher Expands Its Robust Portfolio, Adds New Users, and Receives Investment from Korean Internet Leader NHN to Fuel Further Expansion and Global Growth

SANTA CLARA – January 5, 2012 – Aeria Games, a leading destination for free-to-play online multiplayer games, today announced it has acquired ijji Games LLC, a popular free-to-play online gaming portal, from NHN Corporation as part of a strategic agreement that gives Aeria Games the first right with preferential treatment to publish NHN online games worldwide outside of Asia. Under the terms, Aeria Games also received a financial investment from NHN to further fuel growth as a global MMO market leader. The agreement boosts the company's fast growing player base to over 35 million unique users worldwide while adding complementary titles including the popular shooters Alliance of Valiant Arms (A.V.A.) and Soldier Front to Aeria Games' robust portfolio of free-to-play games for mid- to hard-core players.

Aeria Games is a global leader in producing high quality online free-to-play games in North America, Latin America, and Europe. The company publishes titles that cater to players looking for a deeper and more immersive multiplayer experience with active community support. Aeria Games' rapid growth comes from its expertise in delivering highly profitable freemium experiences to what it terms "power players"—hard-core and medium-core players whose average per day play sessions reflect four hours or more. Aeria Games hosts a diverse and rapidly growing portfolio of over 30 critically-acclaimed MMO titles spanning action, roleplaying, shooter, real time strategy, and racing games. The company is recognized for standout games including the MMO Eden Eternal, the popular MMORPG Shaiya, the supernatural MMOFPS Wolf Team, the expansive strategy game Golden Age and the upcoming action shooter Repulse.

"The acquisition of ijji Games further enhances our market leader position in the rapidly consolidating free-to-play sector of mid- and hard-core gaming," said Lan Hoang, Chief Executive Officer, Aeria Games. "In addition to outstanding new content such as the popular A.V.A. and Soldier Front games and other quality titles from NHN going forward, NHN's investment—which is our first external funding—will provide resources to facilitate our continuing growth and business expansion in multiple areas."

With 300 employees worldwide, the California-based company continues to invest in emerging markets such as Latin America, Eastern Europe and Russia while growing its active community in the US and Western Europe. With its focus on first-person shooters, ijji Games adds over 10 million hard-core gamers to Aeria Games' publishing platform for a combined user base consisting of over 35 million unique power players. Using advanced analytics and committed worldwide customer support, Aeria Games is able to bring quality games to market quickly with full local language support. In turn, Aeria Games' community fuels development with extended play sessions and in-game purchase levels that are much higher than those yielded by typical online and social network games.

With content partnerships from top game companies such as Electronic Arts and NHN, as well as a host of independent developers from around the world, Aeria Games continues to add high-quality content to its portfolio. The publishing organization offers developers all the necessary tools—from a large established player base, a single virtual currency, data warehouse and analytics, optimized payment options, to local marketing and customer service—to quickly and efficiently distribute games to key fast growing Western markets. As consolidation continues in the dynamic free-to-play sector, Aeria Games will utilize the additional resources from NHN to strengthen its position as a truly device-agnostic platform for mid- to hard-core gamers by expanding its content and platform offerings and growing its international footprint.

Terms of the agreement were not disclosed
Next Article
Luke Cage, Lady Deadpool, Prestige Mode and Legendary Quests hit with latest update.
by MissyS
Starting today at 9 am PDT, for the very first time, the LawBreakers PC beta is open to all gamers via Steam.
by MissyS
A new Infinite Crisis announcer pack from Turbine brings the cosmic bodyslam down on players.
by MissyS