Pangya Releases New Map, Events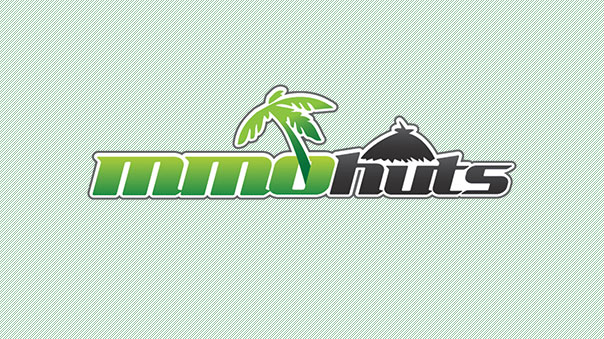 SG Interactive has announced the release of a new course for Pangya: Wiz City.  The seventeenth course offered in the free-to-play golf MMO, Wiz City has some new obstacles to challenge players with.
Since Arin's birthday has arrived, players can also join in Arin's Tee Party and compete in the Hole-in-one contest for a chance at rare Rune Fairy Wings and other prizes.
Players can also compete for prizes by creating videos for the new course. The top three videos will receive a grand prize, however, everyone that participates will earn something.
SG Interactive also publishes Trickster Online and Grand Chase.
Pangya Gameplay Screenshot
Source:
SG Interactive Delivers New Map, Events for Pangya United and Trickster Online

Irvine, Calif. – Nov. 9, 2011 – This November marks one of the biggest months yet for free-to-play publisher SG Interactive (SGI). Delivering new content and events to two of its most popular games, SGI kicks off the month by introducing Pangya United's "Wiz City" course. Positioned squarely in the wizard and sorcerers' district, Wiz City will provide challenges for even the most experienced golfer. November is also the fifth-year anniversary of Trickster Online, and SGI is rolling out the red carpet to celebrate. Players new and old are invited to commemorate the occasion in style with a lineup of events, updates, and in-game opportunities and prizes.

As Pangya United's seventeenth course, Wiz City will challenge players with the following:

·         Magic Carpets

o   Look out for special purple areas on the new course because the Magic Carpets will bounce players' golf balls all over the place! Players who can master the ricochet can use these carpets to lower their scores.

·         Spinning Cubes

o   Giant spinning cubes with question marks can be found throughout the course, and they contain player gifts! Hit these cubes with comets to find out which rare item they contain. However, to open the cubes, players must acquire the Keys of Fortune by logging in every day or purchasing them at the Pangya Shop.

·         Pang Coins

o   Players can find massive Pang Coins floating around the course. Any shot that comes close to the coins will gather them for the player. At the end of each game, collected Pang Coins will convert to generous amount of experience points and in-game currency.

To celebrate the official launch of the Wiz City course in Pangya United, players can also participate in two new Wiz City events that expand on the warm-up events from October:

·         Wiz City Tutorial Video Contest

o   Eager Wiz City explorers can put their course know-how to work through the Wiz City video contest. Gamers can enter the contest by creating a video of at least two minutes introducing other players to any aspect of the new course. The three best videos will receive a grand prize, but all participants will receive small tokens of appreciation. Gamers have until Wednesday, Nov. 30 to submit their entries.

· Arin's Birthday Event
o Golfers better get their party hats in order to properly celebrate Arin's Birthday! Golfers can celebrate and have a great time at Arin's Tee Party event, and after some light-hearted revelry, show off their skills in the Hole-in-one contest. Lucky players will receive Arin's Gift Box, which carry the especially rare Rune Fairy Wings.
Next Article
Gravity Interactive, Inc. is proud to announce the first update to the mobile MMORPG, Ragnarok Online: Valkyrie Uprising, the introduction of ...
by MissyS
CCP Games, a leading independent developer of massively multiplayer games, has launched the largest overhaul ever to industry within its award...
by Mikedot