Infinite Crisis: Blue Beetle Joins The Fight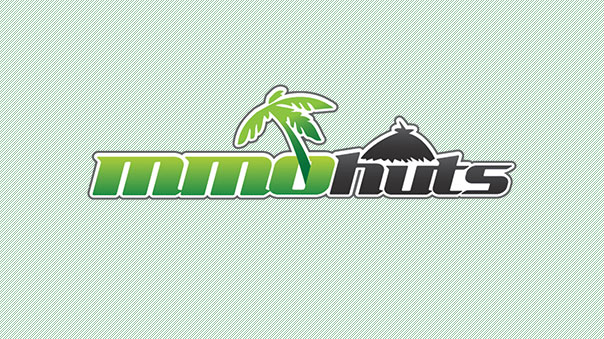 Turbine has released an early look of Infinite Crisis' Blue Beetle, with new character art, information, and a Champion Profile video. On Wednesday, April 30, players can use his assassin and marksman skills to injure enemies from afar and sprint for the kill, when Blue Beetle goes live in-game.
Jamie Reyes wandered into a fight between warring super-human gangs and, desperate to escape, stumbled across the object which they were fighting over: a strange blue scarab. The scarab bonded to Jamie and instantly covered his body with battle armor. Protected, he fled to safety.
After his escape, Jamie was horrified to discover that while the armor wasn't permanent, his bond to the scarab was. Worse, he discovered the scarab could "speak" in his mind. It revealed to Jamie that it was called Khaji-da and it was a living tool of conquest created by the Reach, an alien empire bent on conquest. Designed to control its host's mind, Khaji-da intended for Jamie to be a tool of the Reach, paving the way for their invasion. However, the scarab was damaged, much to Jamie's luck, and he retained free will. Now he struggles as Blue Beetle, misunderstood teenager and hero.
Next Article
In Duel Mode, four players will step into an arena with a shortage of personal space, and two randomly chosen players will begin the battle in...
by Mikedot
A new holiday-event island is on Warspear Online for the 'Breath of Frost' event, which will be available until the end of January.
by Ragachak