4Story Reveals Third Kingdom – Broa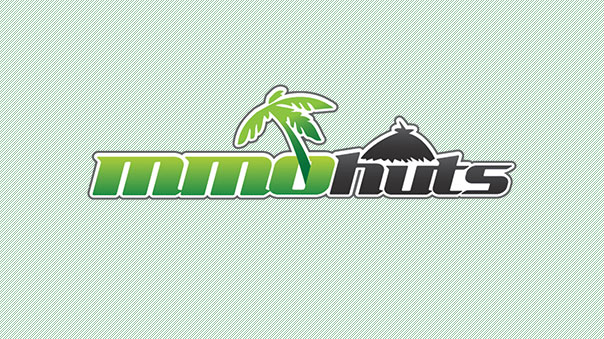 On November 25, 2010 Zemi Interactive released a major update for their free to play fantasy MMORPG 4Story. The patch added the kingdom of Broa. Previously, the game only had the kingdoms of Craxion and Defugel. The title '4Story' refers to these three kingdoms and the player as the one hero. (3+1=4)
From now on, there will be three playable factions to chose from. The patch also added new weapons, armors, siege war, trade routes, towns, fields, instance dungeons, and more. The developers have been preparing for this update for the past 11 months and its sure to be the biggest in the game's 2 year history. Read all the details on the Broa update in the full release below, or check out our 4Story page for more on the game.
Full Release:
Blockbuster MMO title '4Story' reveals its secret

Seoul, Korea – November 25th , 2010 – Zemi Interactive, Inc., Korea's leading MMORPG developer and service provider of famous free to play MMO "4Story" www.global.4story.com has announced today that they are ready to reveal their long prepared secret project "Broa the 3rd nation" to all 4Story fans worldwide.

In the world of 4Story, endless conflicts between 2 kingdoms 'Craxion' and 'Defugel' have taken place for over 2 years of its service. The title, 4Story stands for 3 kingdoms & 1 hero. Over 700,000 active users worldwide have always wondered about the 3rd Kingdom Broa and Zemi Interactive is finally ready to quench their thirst.

The "3rd Kingdom Broa" update will first be released on November 25th, 2010 through its global service platform. www.global.4story.com. With new force 'Broa' joining the chaotic battle grounds of 4Story, all 4Story fans worldwide holds their breath preparing for new coming era. Loyalty, Betrayal, New rising power, this very new chapter will be written by the players of 4Story starting November 25th, 2010.

"We have been preparing "The 3rd kingdom Broa" update for past 11 months. New weapons, Armors, Siege war, Trade routes, towns, fields, instant dungeon, and more will be introduced with this grand update. We believe this very update will bring many unexpected changes to the game. 4Story is war concentrated MMO. Here at Zemi, we are trying our best put all our creative thoughts together to provide all 4Story fans with more exciting war features to the game. This grand update is just a beginning. We have multiple updates coming your way in 2011. said the Head developer of 4Story, Mr. Hyunho Shin.
Next Article
Turbine has released the first expansion for Dungeons and Dragons Online: Menace of the Underdark.
by MissyS
Honestly, a simple story is best for a game of this nature, and Moonrise delivers on that front. Your Warden-in-Training then learns the basic...
by MissyS
Neowiz Games has opened its beta doors for players interested in Seven Souls Online.
by MissyS