WildStar Free-to-Play Closed Beta Is Live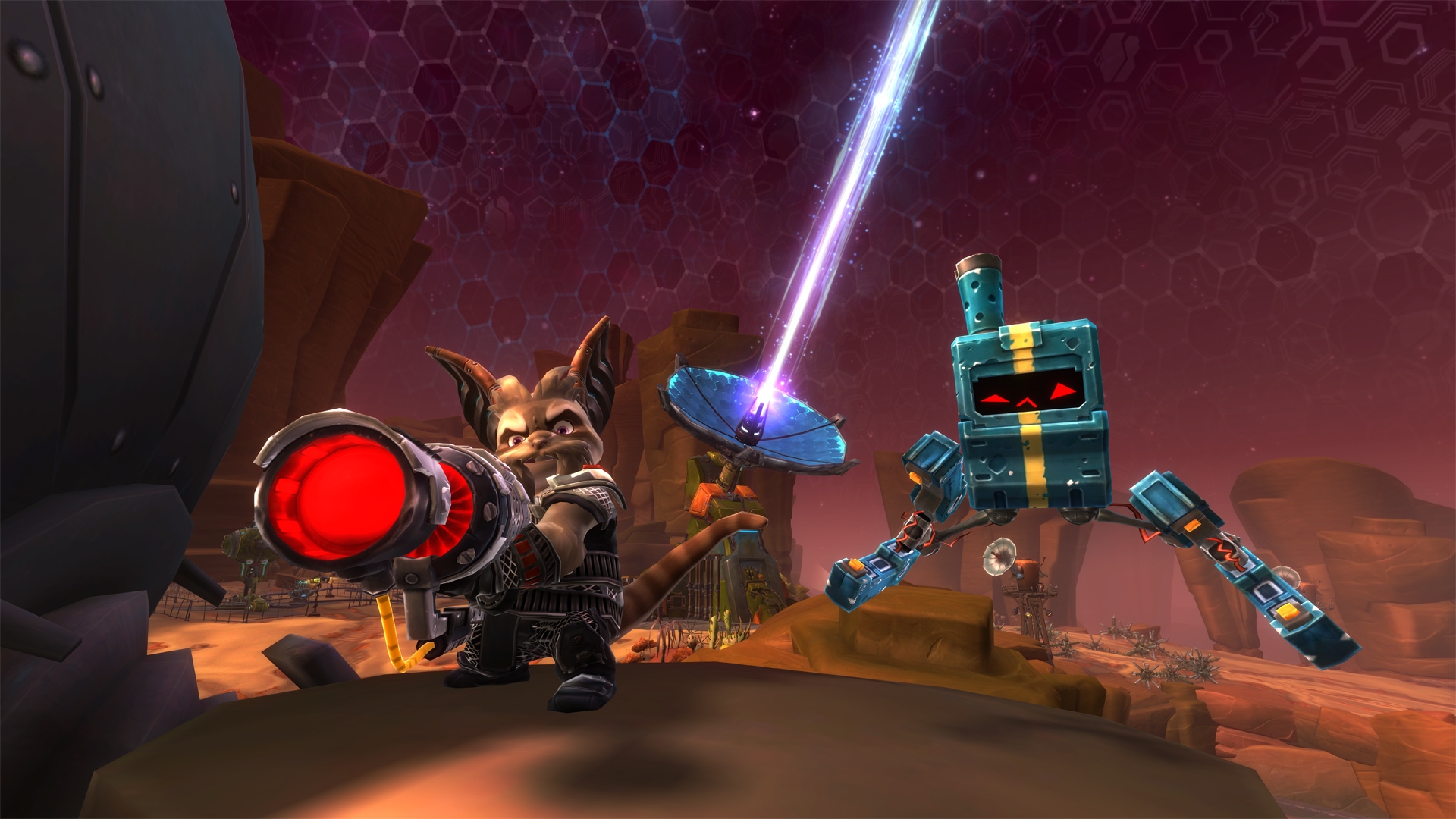 Today, NCSOFT® and Carbine Studios™ announced that the closed beta for WildStar's upcoming free-to-play transition is live. Players granted access to the closed beta will be able to experience all of the new and improved features available in the critically praised MMO's biggest content update yet.
"We can't wait to have players get into beta and check out all the new content," said Mike Donatelli, product director, Carbine Studios. "Inviting players to test all these systems is key to our success. We're looking to them to provide critical feedback that will enable us to launch free-to-play this fall."
The WildStar closed beta is accessible to all current subscribers to WildStar as well as non-subscribers who have received a closed beta key. Anyone can sign up for a closed beta key by visiting the WildStar site and clicking the "Sign Up For Beta" button.
A sampling of the new content and features coming in the free-to-play transition includes:
The Alpha Sanctum – A new instance that brings players into WildStar's world storyline much earlier in the game than ever before. Featuring creative gameplay, a unique environment, and a compelling narrative, the Alpha Sanctum introduces players to the mysteries of Nexus in an unforgettable way.
Madame Fay's Fortunes – Discover all-new treasures with Madame Fay's Fortunes, an exciting, randomized reward system that can turn a tiny investment into big, big shinies with the help of everyone's favorite Lopp fortune-teller, Madame Fay.
New Player Experience – A revamped Arkship and arrival sequence welcomes newcomers to WildStar and offers everyone the option of choosing where to start their Nexus adventure based on their level of MMO experience. Character creation has also been overhauled, giving players a better understanding of the choices they're making and the customization options available.
Loyalty Program – Any player who has ever invested money in WildStar by subscribing to the game, redeeming C.R.E.D.D., or purchasing MTX items will now earn points in the game's Loyalty Program. These reward points, which are also earned retroactively, give players access to additional gear, items, pets, mounts and more.
Quality-of-Life – A multitude of quality-of-life improvements have been added, including a revamped sprint function, navpoints to help players keep track of their next objective, daily player login rewards, and much more.
And this just scratches the surface of this enormous update. For details on all of the features coming via WildStar and the free-to-play transition this fall, visit: https://forums.wildstar-online.com/forums/index.php?/topic/129471-closed-beta-feature-summary/.
Next Article
Hi Aura Kingdom fans, Since we're revealing the first look at Aura Kingdom's lore this week, we thought this would be the perfect time to...
by DizzyPW
Is your mind often plagued with delusions of grandeur and world domination? If so, 37Games has just the right game for you.
by Mikedot
Another year, another New York Comic-Con! The event that I've been waiting all year for has finally arrived. This year promises to have just...
by Mikedot