Wild West Online Launches Into Closed Alpha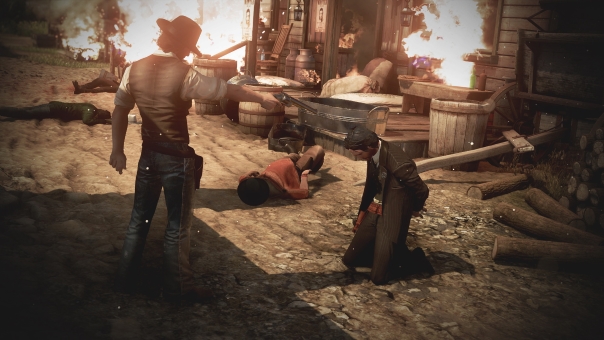 The highly-anticipated Western MMO, Wild West Online officially launches into Closed Alpha today as a series of closed tests. The developer hopes to ensure server stability and acquire useful feedback to make sure the game works as intended which is important. Across this multi-week test, players will enter a "Gold Rush" setting, when the West was young and the Gold Fever had settled in. Many activities will involve gold in some manner, from finding it, mining streams and deposits, grouping with others to establish mining camps before then transporting it to town for in-game money. However, outlaws are afoot, which are other players that willingly take up the Black Hat. They'll try to ambush, kill, steal and ruin the hard work of these brave miners. Players can also embark on exploratory explorations in search of treasure loot chests and rare plants that can be used to craft medical remedies. Throughout the game, players can upgrade their weapons, tools and unlock new cosmetic items.
"Rather than present 'Alpha Early Access' as a fully functional product that still has a multitude of bugs and needs more time to reach stability, we are instead using the term 'Alpha' in a more traditional way" said Executive Producer Stephan Bugaj. "This is a rough version of what the game will be, but it's not a fully scoped game.  We're giving players a glimpse at what the game will be, as well a chance to directly influence our development process by giving feedback in response to a true game Alpha. We want to hear constructive feedback and work with our community to build a game that can be enjoyed for many years to come."
Interested players can purchase Wild West Online at the link below to enter this development phase.
The developers at Mechanist Games have been striving to get City of Steam ready for Beta testing before the end of the year.
by MissyS
EverQuest II's Game Update 120: Myths & Monoliths is now available, featuring the anticipated Fabled Veeshan's Peak Raid and more.
by MissyS