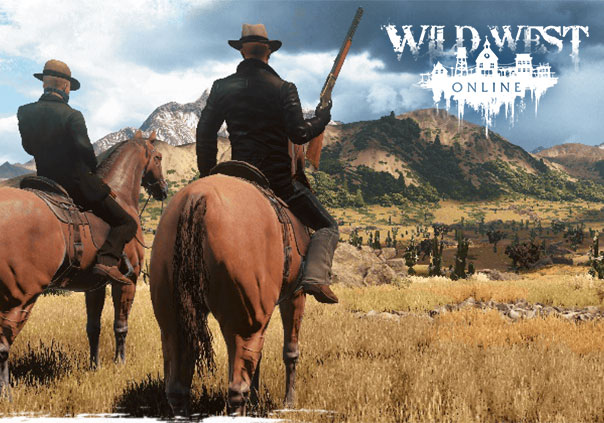 Wild West Online (WWO) is an upcoming Western MMORPG developed by 612 Games inspired by old American Western movies and games like Red Dead Redemption.
In Wild West Online players can explore an open world, form their own story, and interact with other players however they'd like. Whatever your moral disposition there is surely a path for you to take! Do you want to get rich off of mining for gold? You can do that, but be ready to defend your mining site from anyone else who might be looking to steal your fortune. If you really just want to focus on the task at hand you could even hire other players to keep you safe while you work. Maybe gold mining doesn't suit you, but a life of crime does. Cheat, lie, murder, and rob for your fortune, but watch out for other players who might have chosen to become a Deputy or Bounty Hunter on the good side of the law!
Keep in mind that your actions will affect how NPCs and other players will view you. If you act poorly and murder someone in town without justification you'll be marked as an outlaw for a period of time and other players will surely try to eliminate you. Keep murdering others and you'll get a bounty on your head that will draw even more people to your presence in hopes of cashing in your head for a reward. There are outlaw hideouts you could seek refuge in, but they definitely aren't as safe as regular towns.
Maybe all of this sounds way too exciting for you and you want to lead a more peaceful life. You could become a farmer and live off the land, selling produce to other players in towns. Some might even choose to become adventurers, explore new areas, and hunt for treasures.
Wild West Online gives players all of the tools to lead the Western lifestyle that they've always wanted to. Whether your peaceful, violent, or somewhere in between you can count on there being a place for you in Wild West Online!
Status: Pre-Release
Business Model: Retail
Developer: 612 Games
Publisher: 612 Games
Category:

Stand-alone

Genre(s):

3D, MMO, RPG, Shooter

Platforms:

PC



System Requirements not yet known.


Description: Wild West Online (WWO) is an upcoming Western MMORPG where players can lead whatever lifestyle they'd like - whether it's a peaceful or violent one! Become a robber, murderer, miner, farmer, adventurer and more as you try to survive the Wild West.
Power A, developer of the MOGA Controller continues towards launch and will be playable for the first time at PAX Prime. The MOGA Controller i...
by JamesBl0nde
Today, Perfect World Entertainment Inc. and Cryptic Studios announced the availability of Star Trek Online: Delta Rising. The second expansion...
by Mikedot
As impressive as the demo I witnessed was, it's only about two-thirds of the one to completion. If you're curious to see it for your...
by DizzyPW