Wartune Announces Patch 1.3.5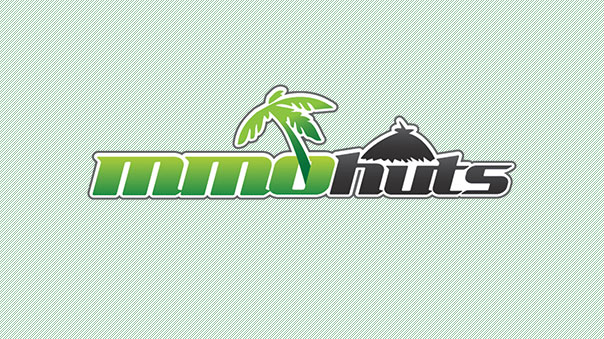 Reality Squared Games has announced update 1.3.5 for Wartune.
The update will introduce the double skill system, allowing players to access two skill trees; the mystery shop, which will offer rare items and resets every four hours; a new PvP equipment set; battlegrounds for players levels 30-39 and 40-80; an honor system connected to the battlegrounds granting access to new equipment in the Arena shop.
Wartune Gameplay Screenshot
Source:
WarTune Patch 1.3.5 Releases New Battleground, PvP Equipment, Honor System, and More
Hong Kong – September 13, 2012 – Reality Squared Games will be releasing a big patch update for the recently launched hybrid strategy MMORPG, WarTune.

Patch 1.3.5 includes the following features:

Double Skill system: More info here!
The Double Skill system in Wartune offers flexibility in selecting and using a variety of class skills which allows players to fully utilize the potential of their class.

The Mystery Shop: Its a Mystery!
Players can buy rare items in the Mystery Shop, which will automatically reset every 4 hours.

New PVP Equipment Set: More details later.

Battlegrounds: More info here!
Players can participate in a number of battlegrounds that will reward you with insignia and honor! Battlegrounds are separated into two level ranges: level 30 – 39 and level 40 – 80.

Honor System: More info here!
Ranks are dependent on your character's Honor, which can only be obtained in the Battleground. Reach certain honor levels and you will then be able to purchase equipment and items using insignias in the Arena Shop.

For more information regarding the patch, please refer to the announcement thread.

In Wartune, players take on the role of a knight, mage, or archer to progress through a fantasy-based RPG plotline, while constructing and maintaining a thriving city and participating in dozens of daily quests and events. With thousand-person boss battles, city-building, PvP battle grounds and arenas, stunning graphics, a fascinating storyline, angels, demons, monsters, and farming, Wartune is bound to entertain both the casual and hardcore gamer alike.

Play WarTune today on the official website and stay updated with the latest information on their new forums.
Next Article
Perfect World Entertainment, publisher of the growing cross publisher MMORPG store Arc, has revealed details surrounding its next lunar-themed...
by MissyS
KoramGame has announced that Spirit Tales will begin its open beta on April 25.
by MissyS
Rock Hippo has launched the Maypole Challenge update for MicroVolts.
by MissyS