Chronicle of Infinity Pre-Registration Available Now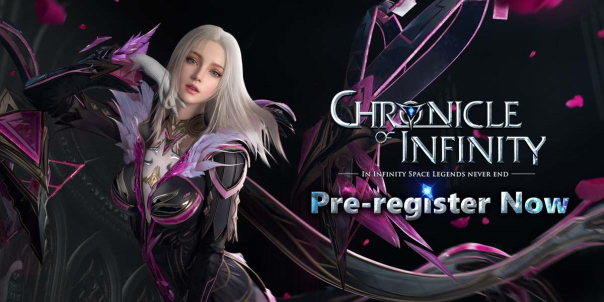 NEOCRAFT, the publisher of popular titles including Tales of Wind, Guardians of Cloudia and League of Pantheons is proud to announce that pre-registration began today for the upcoming ARPG game Chronicle of Infinity.
Pre-Registration Begins March 31, 2022
Players can pre-register on the App Store and Google Play, or the official website. The game is scheduled for release on April 7th, 2022.
Pre-register on the official website now to win tons of prizes! Including:
Gold x100k
Skill Stone x25
Angelic Feather x50
Diamond x100
3-star Legendary Armor
Earthrage Spirit
Genesis-Plume
Light Raphael
$100 Amazon Gift Card
Air Pods
Nintendo Switch
iPhone 13
In Chronicle of Infinity, players can expect gorgeous character art and breathtaking animations during combat. You take on the role of a Guardian responding to the call of the Astral Alliance, and you'll have to travel to Astrapolis to help fight the Obsidian Army's attacks.
The game also features a rowdy 150-player PVP mode in Apex Guerilla, plus tons of rare loot and in-game goodies you can score in the randomly generated dungeons. You can also simply explore the vast open-world environment – who knows? You might just discover a few hidden Easter eggs along the way in your travels.
Pre-register now to check it out in Chronicle of Infinity! All players will receive Gold x100k, Skill Stone x20, Angelic Feather x100, Diamond x100 and Crafting Voucher x20 on the official launch day!
Official Site: https://coi.neocraftstudio.com/
Pre-reg Link: https://playcoi.page.link/pre
BBC Worldwide Digital Entertainment and Games, partnered with Three Rings, has officially launched Doctor Who: Worlds in Time.
by MissyS
Players are encouraged to test their limits in the Eastern Plains of the Aden Territory alongside other additions introduced to the game.
by MissyS